If your window treatments need some sprucing up, why not look at investing in custom-fitted window shades from Sunburst Shutters & Window Fashions. We offer exquisite styles of window shades in Dallas, including Cellular, Roller, Roman, Sheer, Transitional, and Woven shades. All our shades are available in a variety of colors, hues, fabrics, and textures that will highlight your home's natural beauty.
And we custom build our shades to fit any window shape or size, unlike many home improvement stores. Whether you're creating a calm, beach house style with a bamboo woven shade, or want to add color with a simple roller shade, Sunburst Shutters & Window Fashions can help. We offer a variety of features to fit your style, including motorized shades, top-down/bottom-up, cordless, and more.
Sunburst Shade Opacities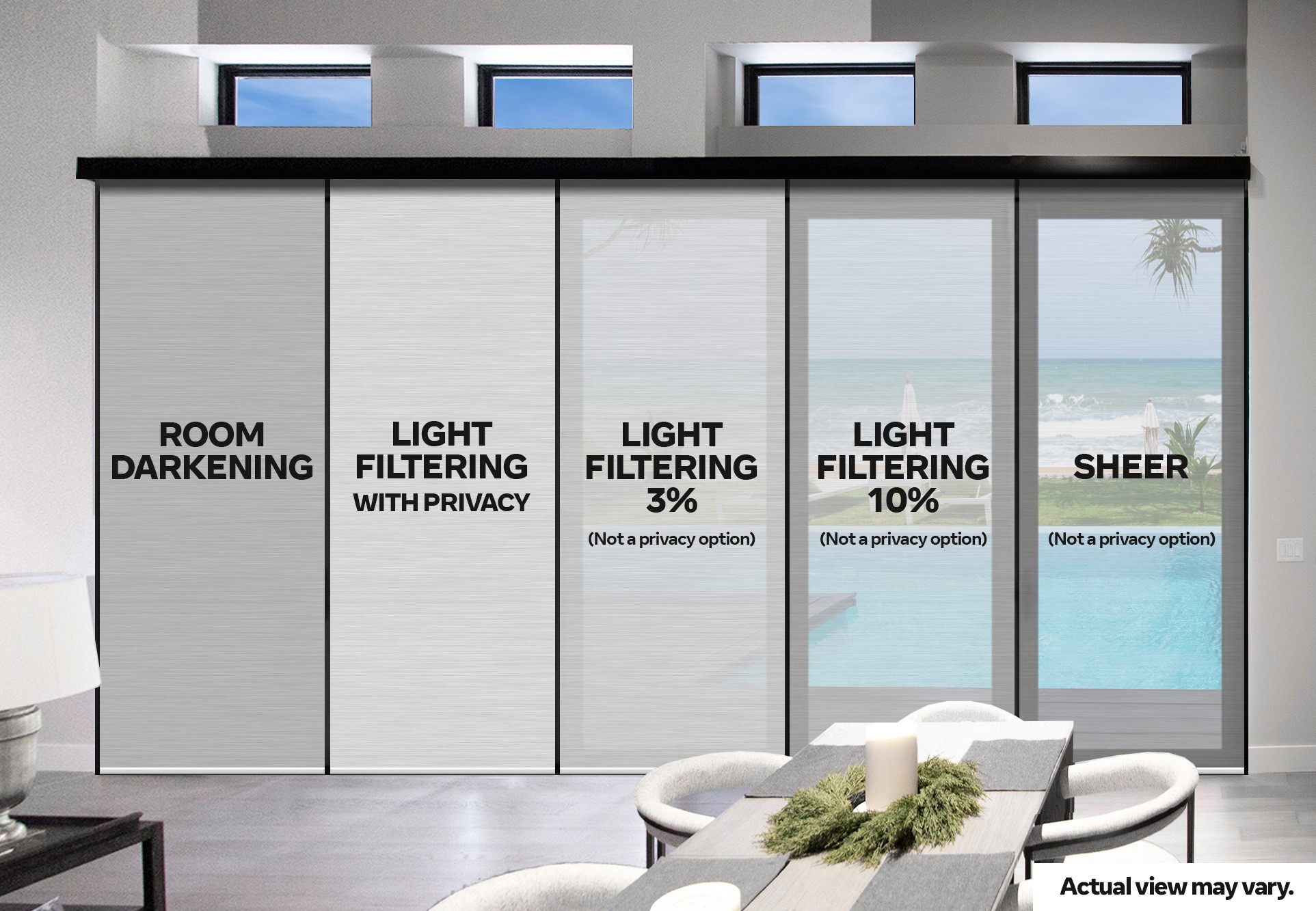 Looking For Motorized Shades In Dallas? Look No Further!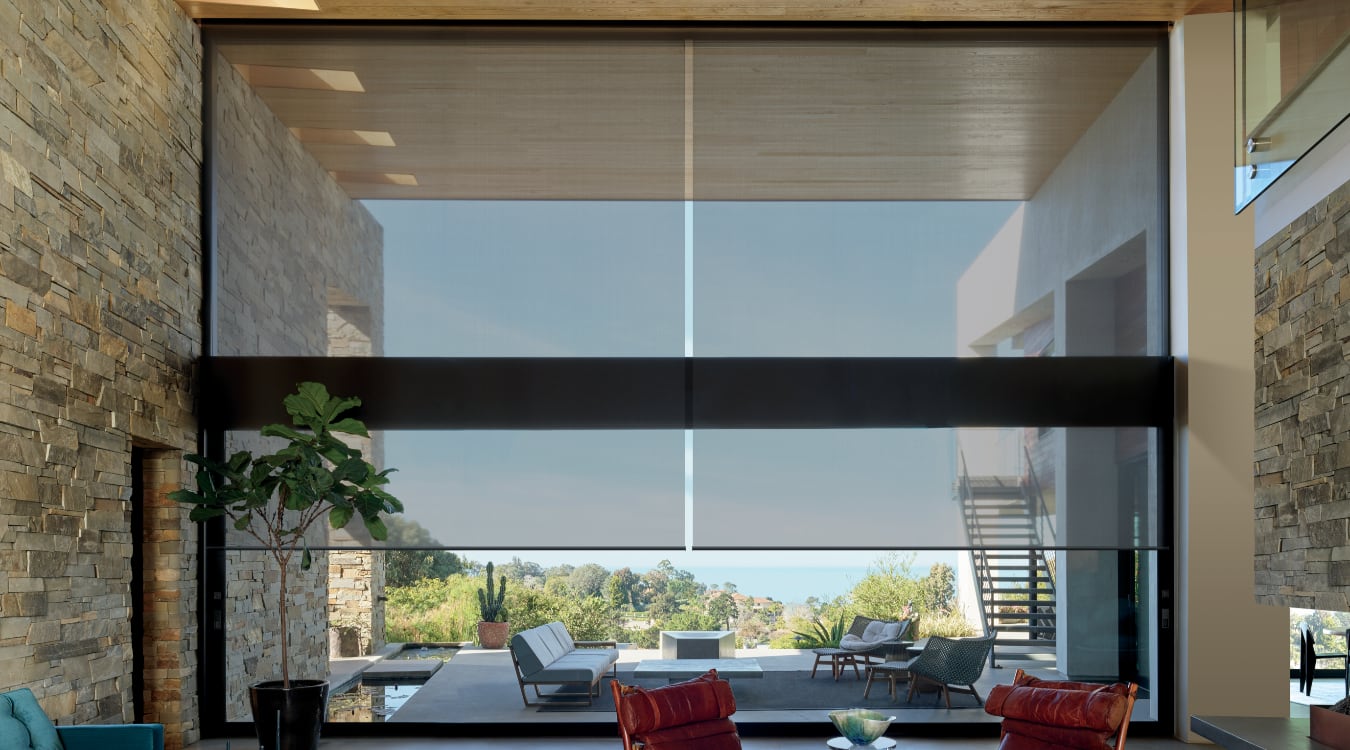 There are many reasons to consider custom-made motorized shades in Dallas, especially if your home has oversized windows, tall windows, or windows that are out of reach. Perhaps your windows are very high or too poorly placed to pull your shades up without needing a stool. Or you'd like to add your window coverings to your home automation system. Or perhaps you have kids and don't want dangerous cords hanging down. Regardless of your reason, many of Sunburst Shutters & Window Fashions window shades can be controlled with a remote.
At your in-home consultation, we'll discuss which shades can be ordered with a motorization option. We'll show you how to raise and lower them with your remote. After they're installed, you can connect your shades with Amazon Alexa or Google Home for even more control. Using a home automation feature, you can program what time your shades raise and lower or pair them with your smart lights when you want a darker room. You can even control your motorized shades from your mobile device when you're away from home.
Traditional Roller Shades: The Sleek And Contemporary Window Shade For Dallas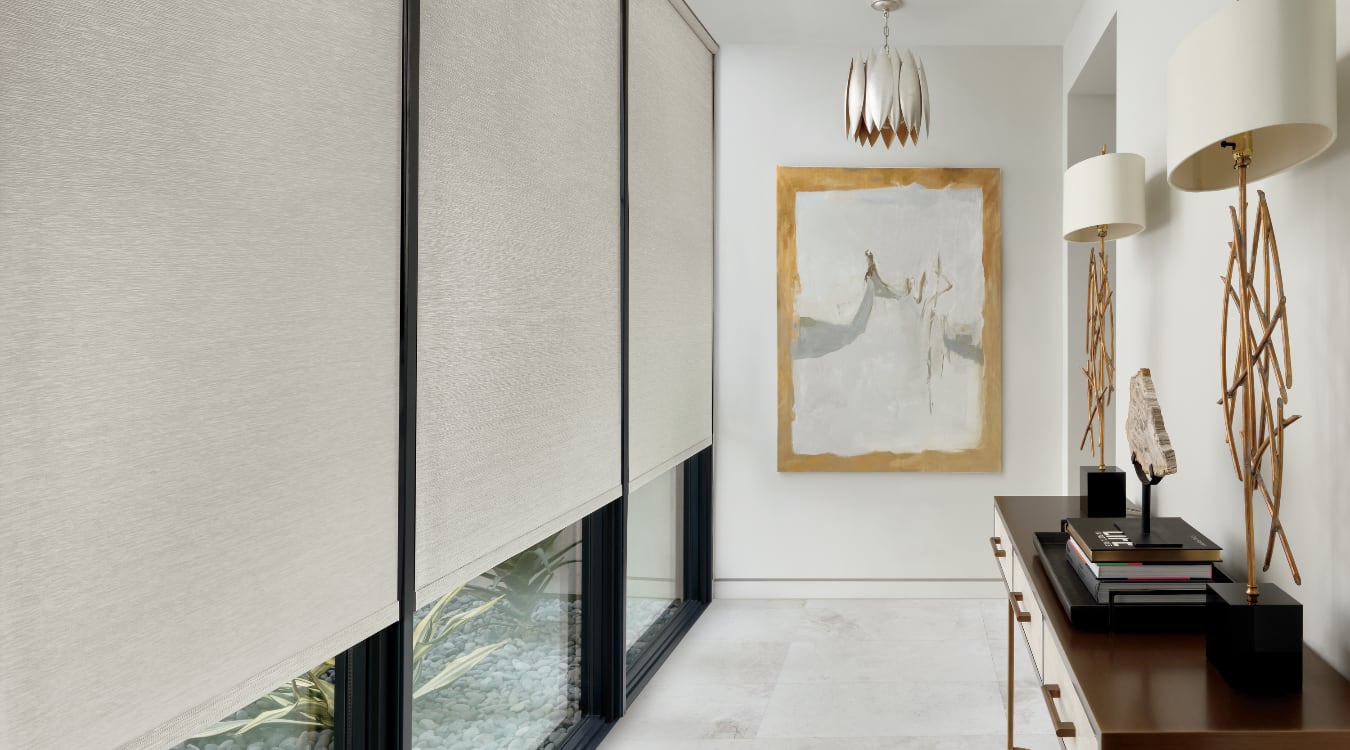 Our unique line of roller shades will alter the way you feel about window shades. With Sunburst Shutters Dallas you can pick from many options for privacy and light control, from breezy linings to opaque black-out shades. Our custom-made roller shades are offered in dozens of colors and textures, fringe and trim options, and different hem choices. With their minimal, modern style, our roller shades add beauty to every room in the house, no matter what your décor.
Cellular Window Shades: Modern Style And Energy Efficiency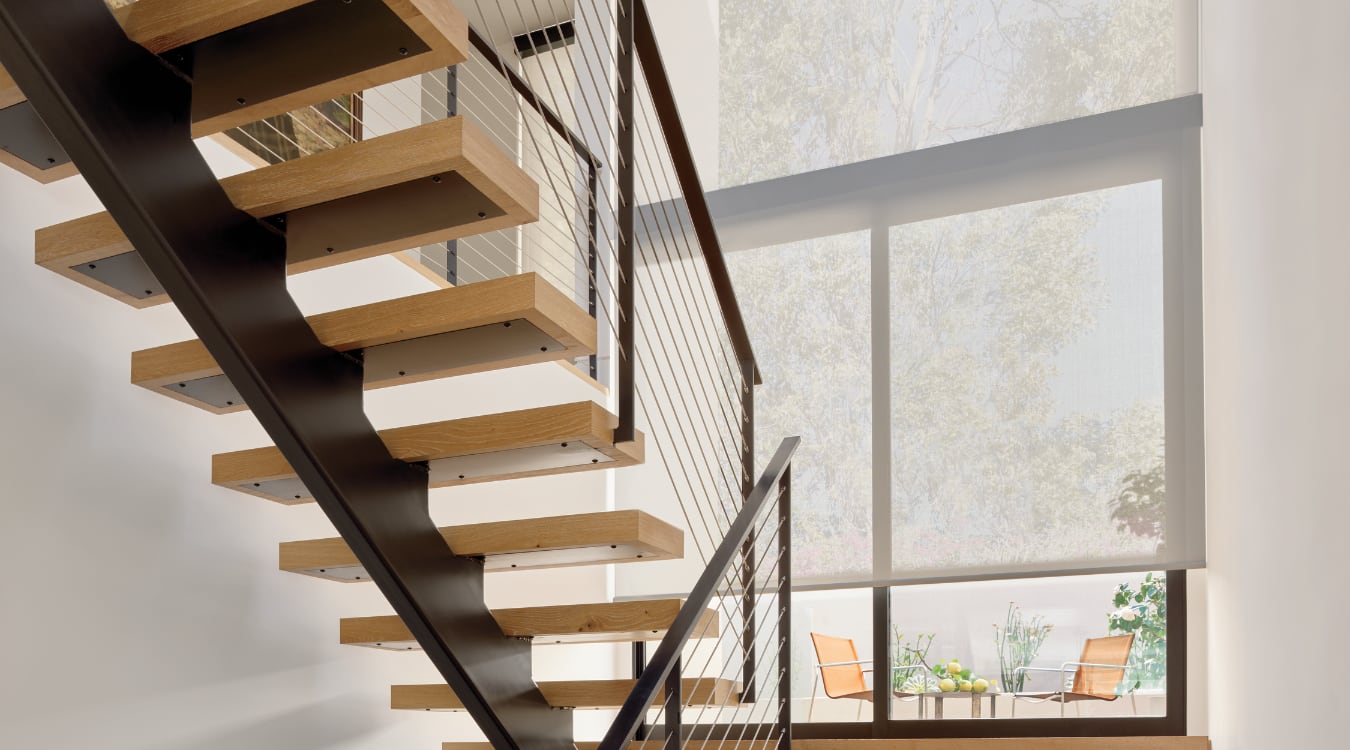 When you choose a cellular window shade for your Dallas house, you get a custom-made unique window treatment that has both style and energy efficiency. Also named honeycomb shades, these shades are created using durable fabric cells that collapse and expand like an accordion. Unlike other shades and blinds, Sunburst Shutters & Window Fashions cellular shades are typically cord-free and are available in many colors, hues, and pleat sizes. Since they're custom-made, they'll fit your window perfectly.
Roman Shades: Custom-Made Elegance For Your Dallas Windows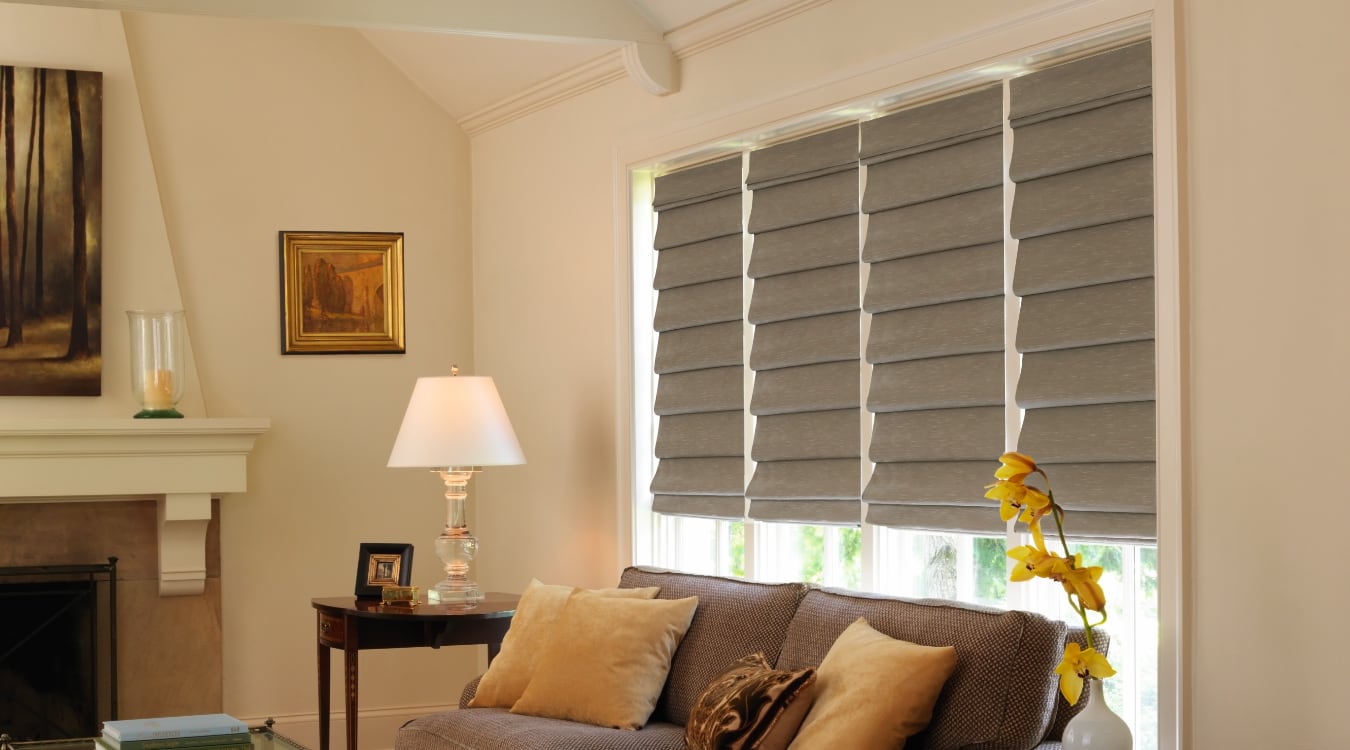 Roman shades combine the splendor and style of fabric drapes with the ease of typical roller shades. Comprised of fabric that folds upon itself, Sunburst Shutters & Window Fashions Roman shades offer that crisp look that goes with both traditional and contemporary decors. Whether you get the familiar pleated style or choose a flat profile, our custom-made Roman shades will always add glamour to any room. You can also add cordless or motorization operation for your Roman shade.
Sheer Shades: The Combination Of Fabric Shades And Shutters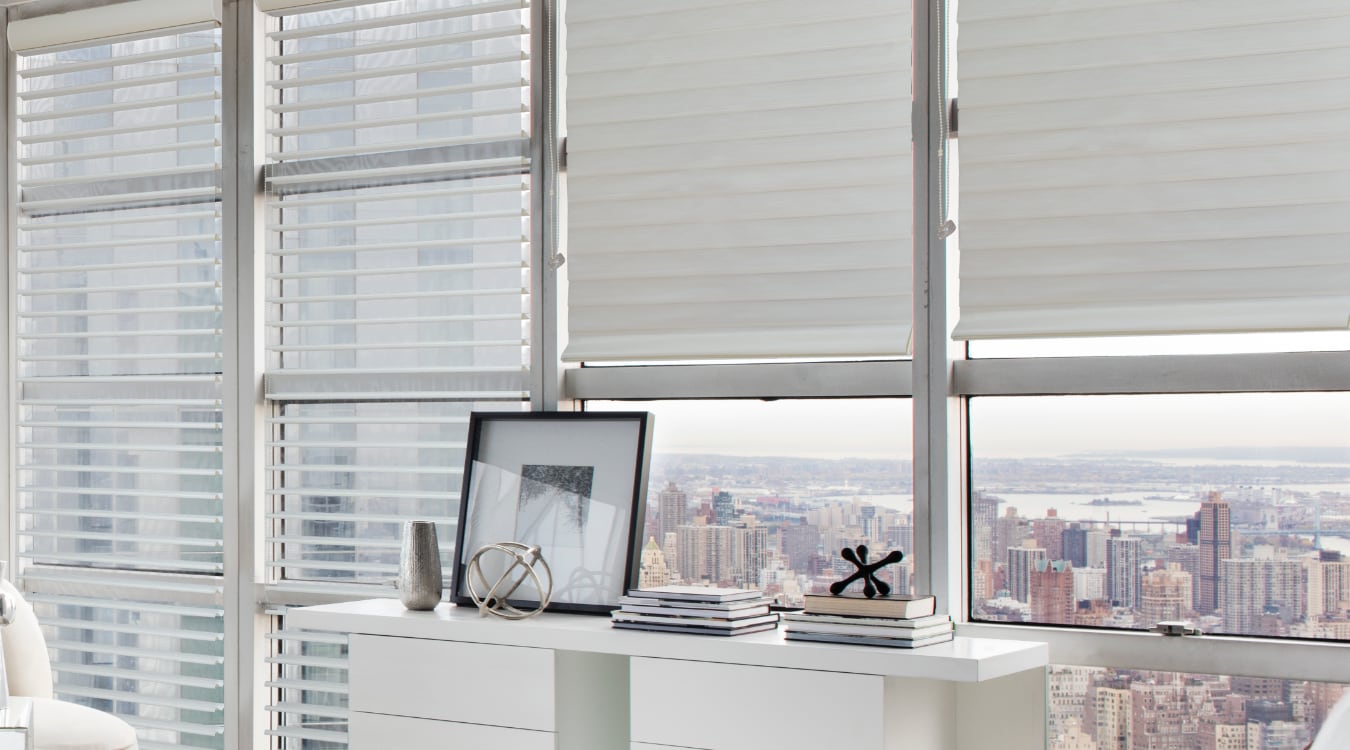 For a combination of custom-made fabric shades and shutters, go with sheer shades from Sunburst Shutters & Window Fashions. These window shades are built with two fabric panels and slats. These window treatments provide full control of light while maintaining the soft, uncluttered look of window shades. And since they're custom-crafted, they provide better light control and fit than out-of-the-box shades.
Transitional Shades: The Beautiful Sheer Twist On A Traditional Roller Shade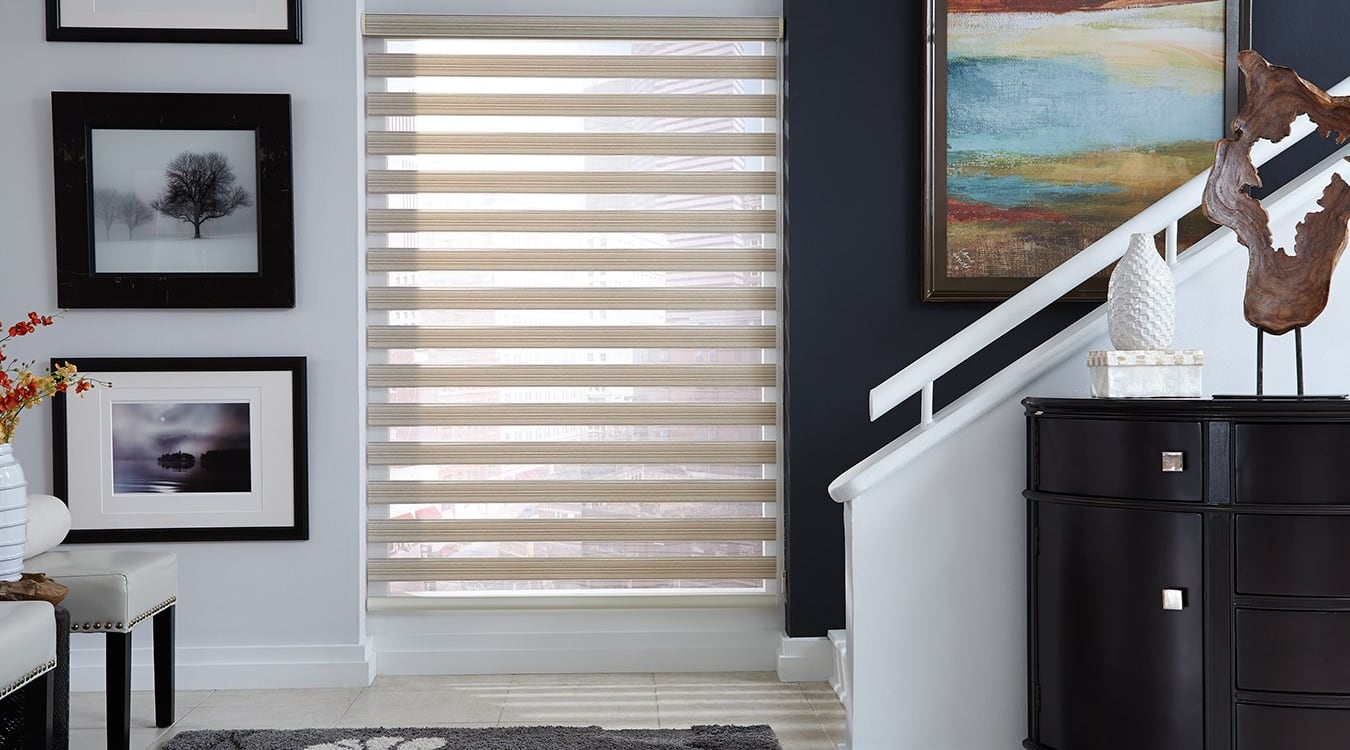 For a one-of-a-kind custom-made window shade in Dallas, choose a traditional shade. Created with two continuous loops of fabric, you can easily switch between a translucent sheer shade and a solid privacy shade with a slight pull. Have the shade resemble zebra stripes when you want natural light. Or gain privacy by sliding up the opaque panels. Open or closed, your transitional shades from Sunburst Shutters & Window Fashions give elegance to any room and fit your windows perfectly.
Woven Wood Shades: Bring An Organic Touch To Your Windows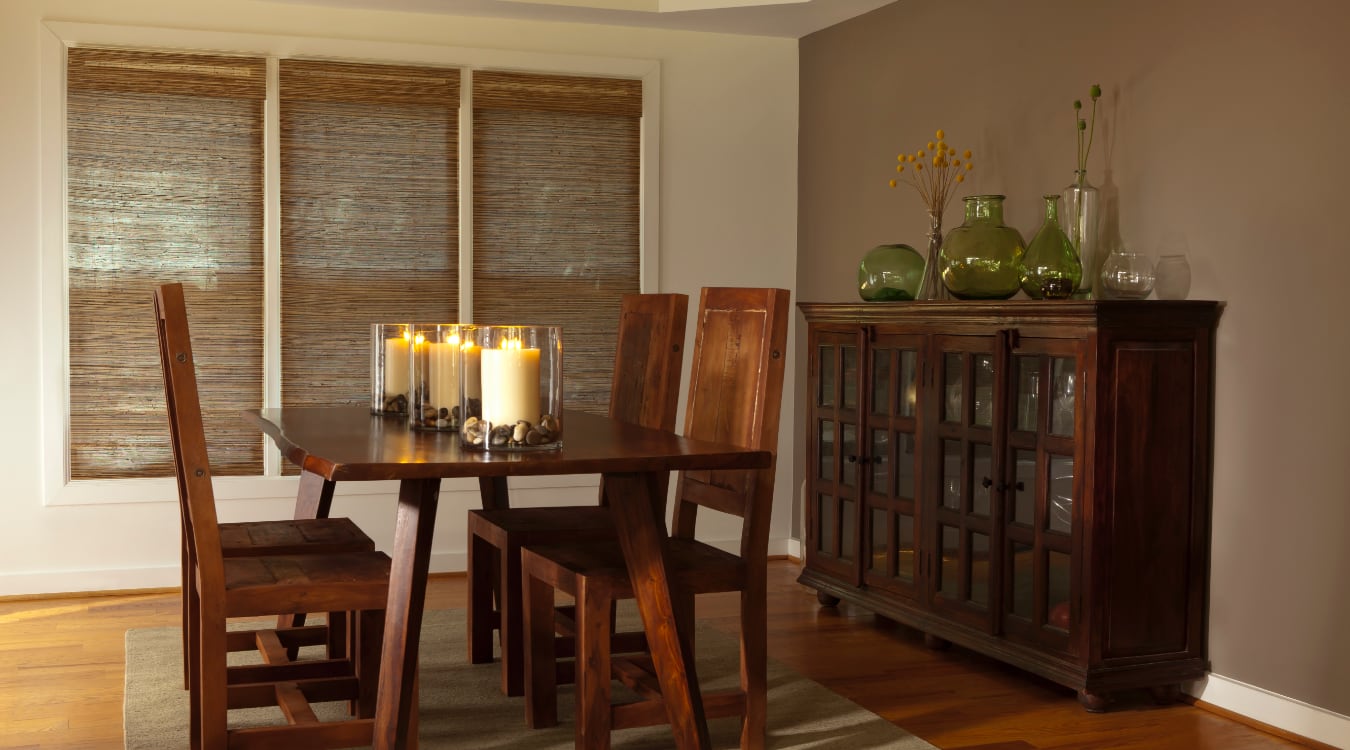 Woven shades in Dallas give you the warm organic beauty of a custom-made wooden window treatment without taking over a room. The handcrafted weaves are available in many materials, like reeds, bamboo,grasses, and other natural fibers, each with their own thickness and look. Woven shades are a perfect fit for the bedroom, living room, or home office, but they can easily complement any area where you'd like to add an organic feel.
Sunburst Shutters & Window Fashions Is Your Place For Custom-Built Window Shades In Dallas
The first step in getting custom-made window shades for your Dallas home is to contact Sunburst Shutters & Window Fashions Dallas. We'll display examples of different window shades and plantation shutters, so you can see for yourself which window treatment is ideal for you. Simply call 214-301-5066 or send in the form to schedule your complimentary in-home consultation.