Add Some Charm To Your Home With Roman Shades In Dallas
When you pick Roman blinds in Dallas, your rooms get some of the most fashionable window shades around. The blend of an chic drapery and a practical window shade, a Roman shade will bring you a wonderful element that integrates with almost any room. Check out|Take a look at |Get some ideas from|take some inspiration from ]555] our design center.
The pleating is what makes a Roman shade work so well in your Dallas home. As the shade pulls up, the fabric forms pleats that create a charmingly understated valance at the top of your window. When the shade descends, the fabric cascades down to cover your windows, giving you a beautiful backdrop of color or pattern. And with plenty of fabrics, colors, and patterns available, you can effortlessly match a shade to your decor.
From a bright and lively playroom to a formal living room, Roman shades from Sunburst Shutters Dallas work in almost any style and room. It's why Roman blinds & shades are one of the most beloved window treatments in Dallas.
The Advantages Of Using Roman Shades In Dallas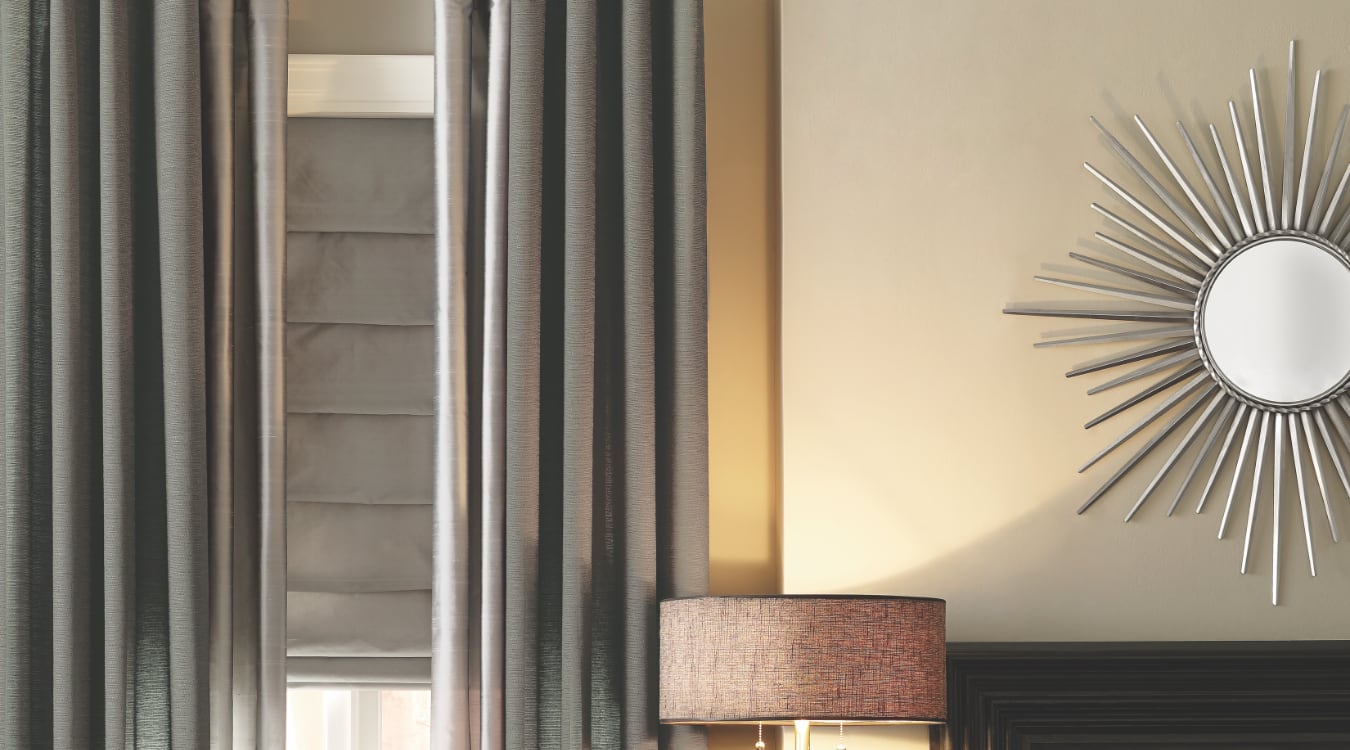 Your Roman shades can come in a range of colors, patterns, and fabrics to meet your needs. Soften outside light with a sheer fabric or choose a more opaque shade for more privacy and light control. Roman shades are perfect as blackout window coverings for the bedroom, to bring diffused light and warmth in the kitchen, or as a fun accent in the living room.
And a Roman shade in Dallas is a breeze to install. You can use a traditional pull cord or enlist a cordless or motorized option. Your Roman shade should be custom-fitted to your window frame, so your shade fits perfectly without any gapping. You can even choose a shade that goes top-down as well as the traditional bottom-up.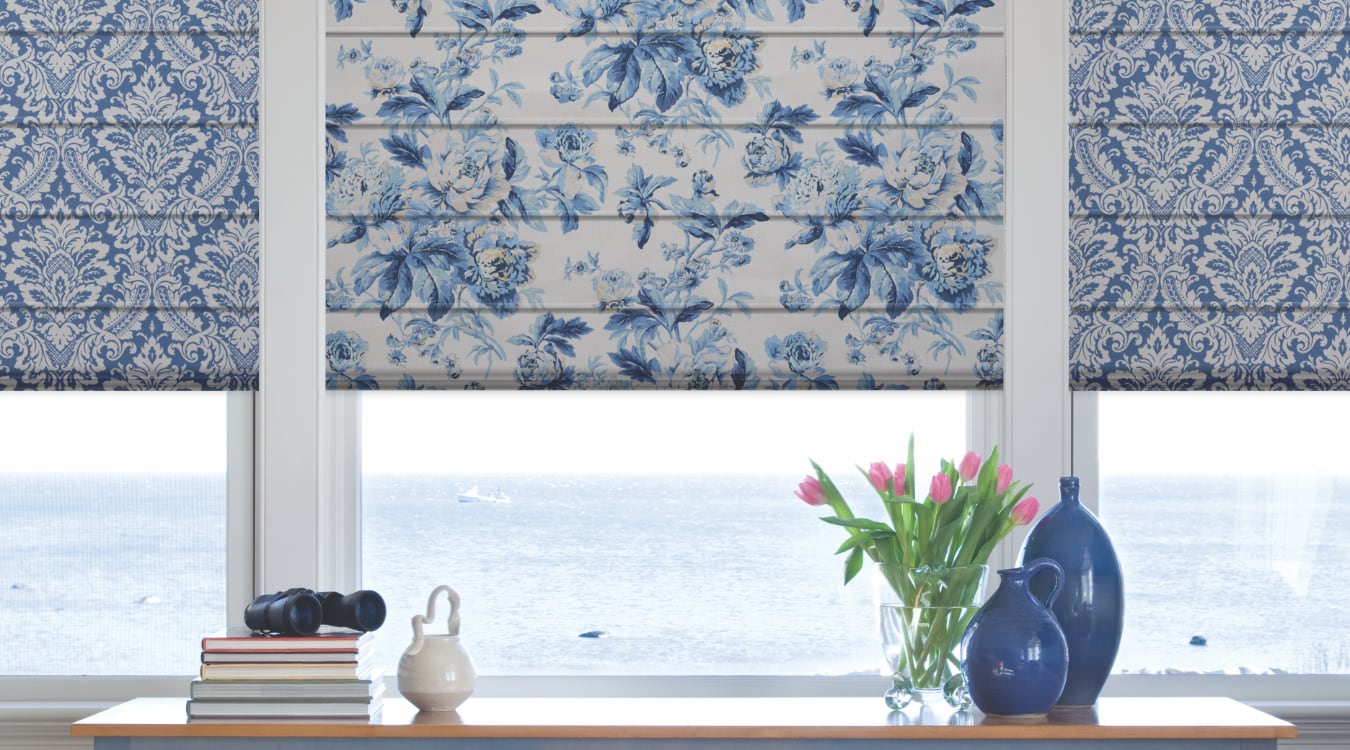 Roman Shade Inspiration
Roman Shade Details
Contact Sunburst Shutters Dallas For Roman Shades in Dallas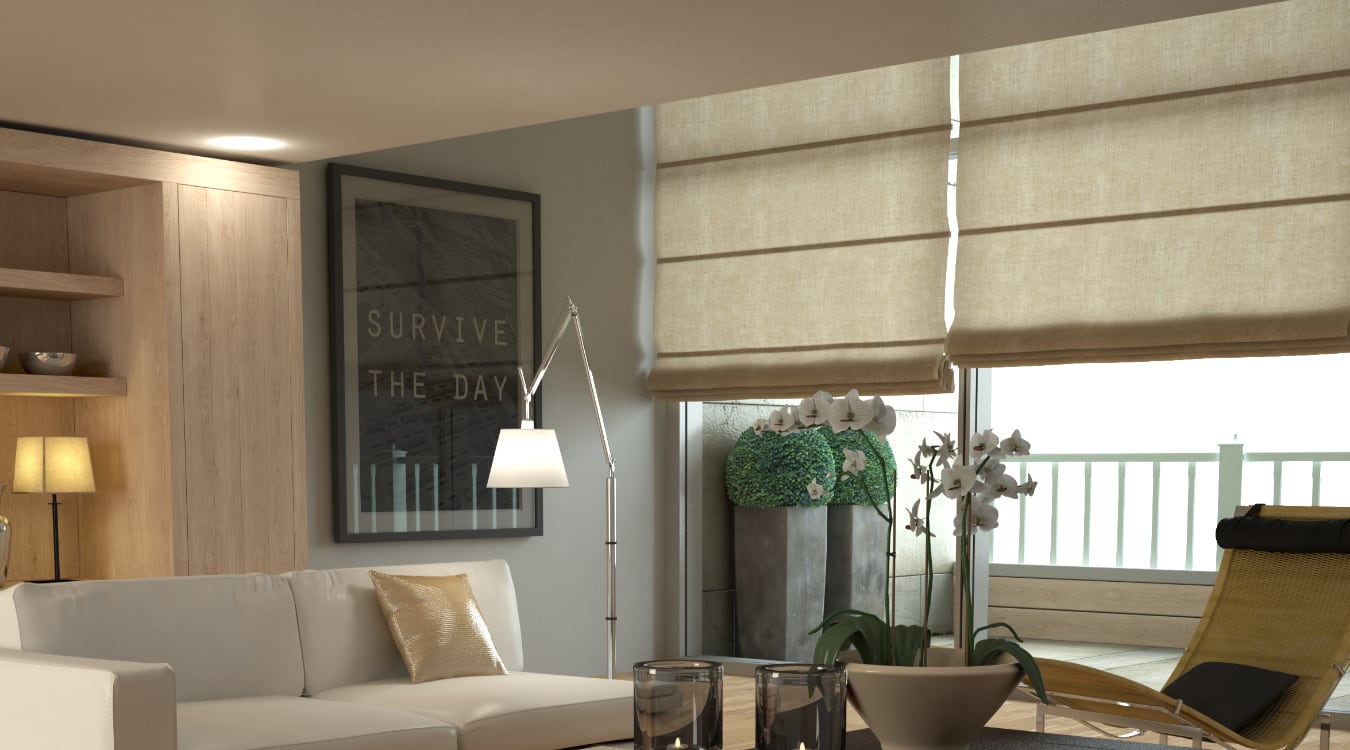 For all your window shade options in Dallas, contact the experts at Sunburst Shutters Dallas. At your no-cost in-home consultation, we'll measure your windows and guide you as you choose just the right fabric, color, and pattern for your new Roman shades. Just phone 214-301-5066 or send in the form below.