The Highest Quality Plantation Shutters, Blinds & Shades In Denton
If you're looking for a premium window treatment, not just anything will work. Sunburst Shutters provides the best plantation shutters, blinds, and shades in Denton. Our plantation shutters are built to last, and will keep their beauty up to 30 years from when you put them in.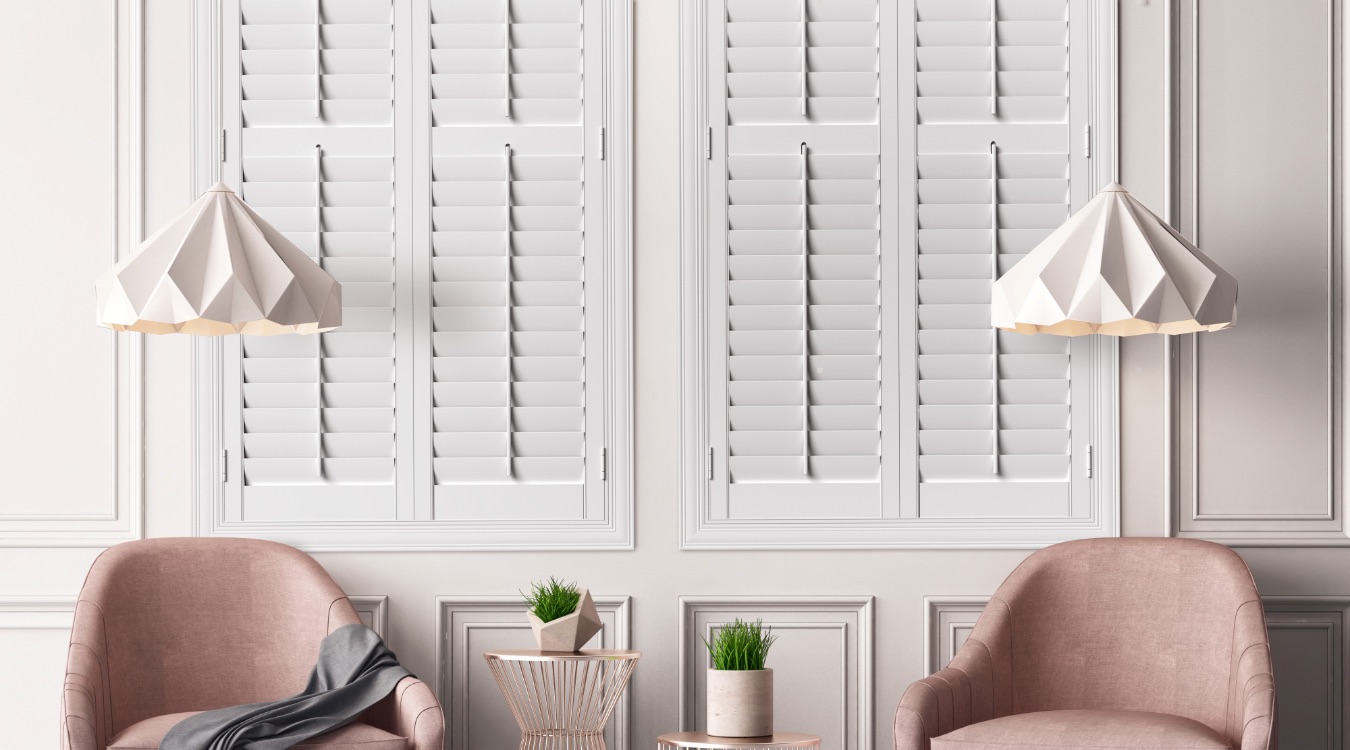 As a local Denton shutter seller since 1989, we've worked with thousands of homeowners and beautified their windows with the best, highly rated shutter products on the market. Every detail, from our quality craftsmanship to our hassle-free installation is designed to leave you with the most reliable plantation shutters in Denton.
Why Denton Homes Need Interior Shutters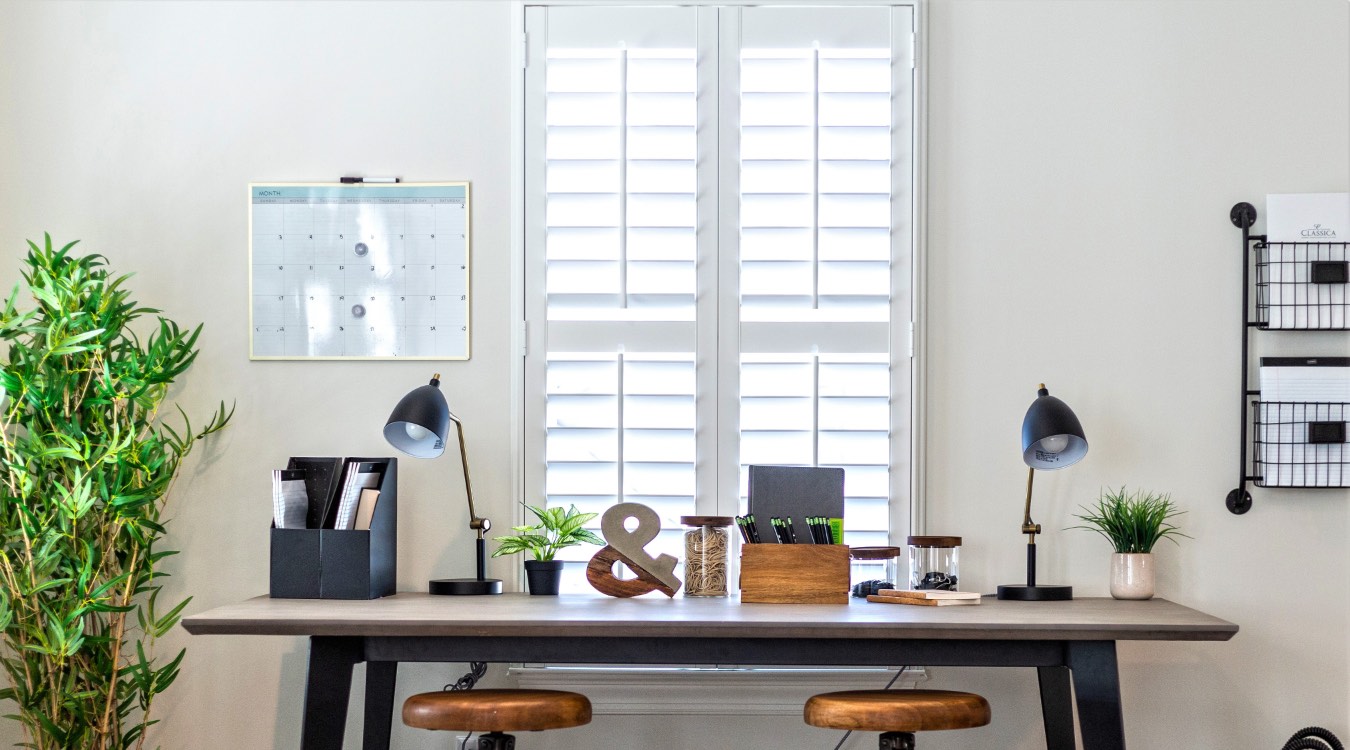 With so many Denton homes choosing interior shutters, there has to be a reason for it, right? In all honesty, there's a lot of reasons to go with interior shutters for your windows. Here's why others are getting them:
Shutters are long-lasting. Shutters' big advantage over other window treatments is that they last and last. Where a set of blinds from a box store may fray, warp or deteriorate in just a couple of years, shutters stand the test of time. With sturdy construction and hard-wearing material, shutters can be a lasting piece of your windows for as long as you want.

Shutters offer energy efficiency. Admittedly, shades and blinds are able to block a small amount of sunlight, but are they effective at regulating the temperature in your home? Unless you plan to purchase additional window insulation, thermal energy might still pass through your windows without trouble. Solid indoor shutters can mitigate that heat movement.

Shutters are stunning. No other window treatment can compare with the enduring quality, sophistication, flexibility, and visual appeal of interior shutters.
Polywood - Denton's Favorite Faux Wood Shutter
Don't get confused by that description. Polywood® plantation shutters are more than just Denton's favorite faux wood shutters, they're above and beyond any other faux wood shutters available.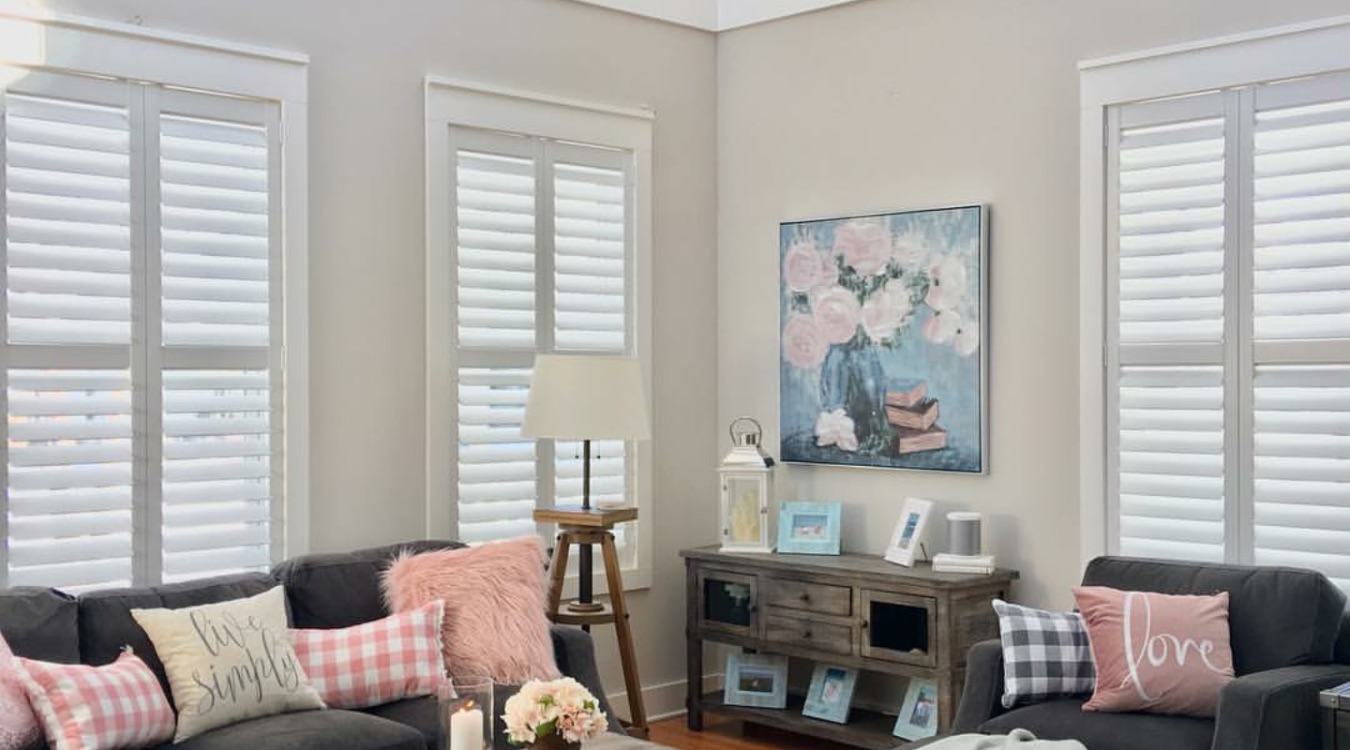 Polywood shutters are great at everything that make Denton homeowners buy shutters. Polywood's neutral white or hardwood finish offer ageless beauty to your home. Polywood will never chip, warp, or crack, and is 100% moisture-resistant and fireproof, so they're the most durable shutter available. And no window covering can rival Polywood shutters' energy efficiency which can block close to 50% of the energy transfer through your window.
In addition, Polywood plantation shutters are completely American-made, and come with one the best shutter warranties homeowners can get. And if you're interested in a more budget-friendly option for smaller windows in Denton, look into Sunburst's builder-grade Studio Shutters.
Beautiful Wood Shutters In Denton
Capture the look of real wood shutters for your house with Sunburst's Ovation® Wood Shutters. Ovation Wood Shutters are a popular wood shutter in Denton because of their appealing, solid furniture-grade teak wood. Natural wood shutters add a unique richness to the window with their grain and knots. And since Ovation Shutters can be customized with over 28 stains, you're sure to procure the best one for your home design.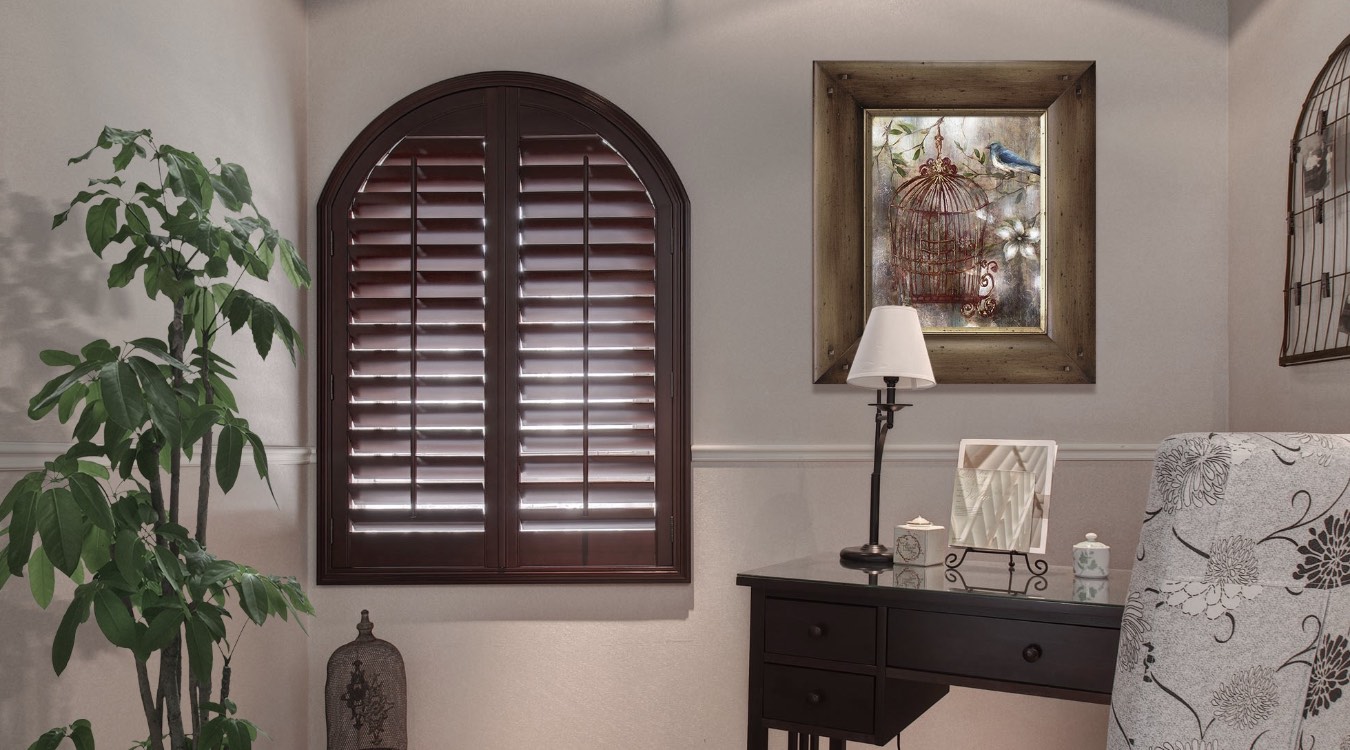 If you're looking for an even more natural look, consider our reclaimed wood shutters available in Denton, Texas. Each shutter is constructed with reclaimed wood from across the country and brings its own personal history. Whether the wood is sourced from an old fence, shed, or another house, it comes with its own characteristics that turn it into a unique piece of art in your home.
Find Custom Shutters In Denton with Sunburst
Finding custom shutters in Denton is easy when you choose Sunburst Shutters. We're there to guide you during each step of the process so that you get exactly the type of shutters you need to fit your style and budget. Here's the process we use to get in your home:
Call 214-301-5066 or complete the form at the bottom of the page to arrange a free window design consultation with a member of our team.

During the in-home meeting, your window treatment consultant will measure your windows. Then they will go over all the choices you have, and possibly provide tips for picking the best window coverings for your home's unique needs.

You select your favorite window treatment and place an order.

After a short while, when your shutters are built, a member of our installation team will pay a visit to your home to put in your shutters and demonstrate how to operate them and care for them.
Once completed, you have gorgeous shutters on your windows without ever lifting a finger.
Polywood Shutters Bring You Superior Energy-efficiency And May Save You Up To $1200 With The Energy Tax Credit!
Sunburst's proprietary Polywood® synthetic wood plantation shutters do more than give you a timeless appearance and a massive degree of control over exterior light. These shutters will lower your energy bills! Polywood shutters are able to conserve hot and cold air up to 30 degrees Fahrenheit. The energy-smart characteristics of these exceptional Dallas window treatments have even been approved for a 2023 federal tax credit as much as $1200.
Offering Denton The Finest When It Comes To Blinds & Shades
Although shutters is in our name, they're definitely not the only window covering we have. From shades to blinds and more, Sunburst is the place to go for any window treatment in Denton.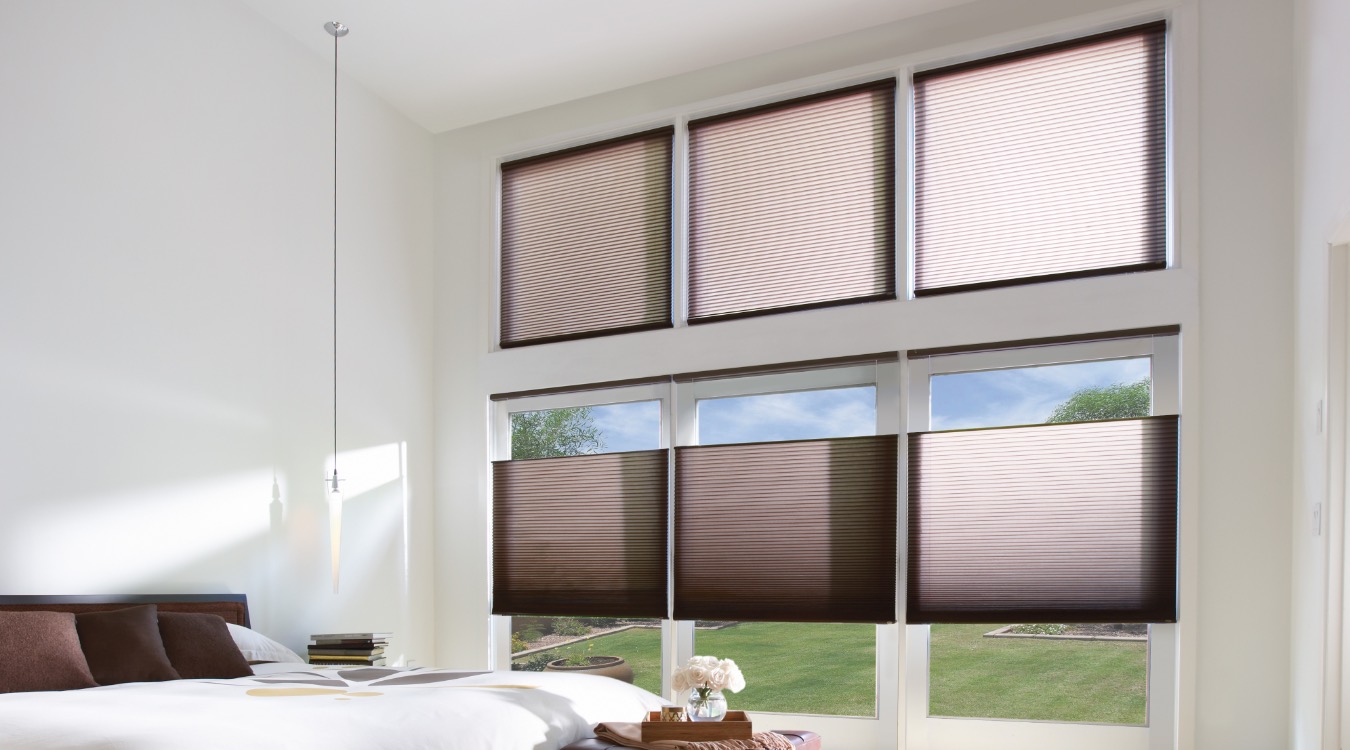 The cleanliness and ease of use of Denton shades are difficult to argue with. We provide the highest quality Honeycomb shades, Roman shades, motorized shades and fabric shades–with tons of choices in colors, textures, patterns and more.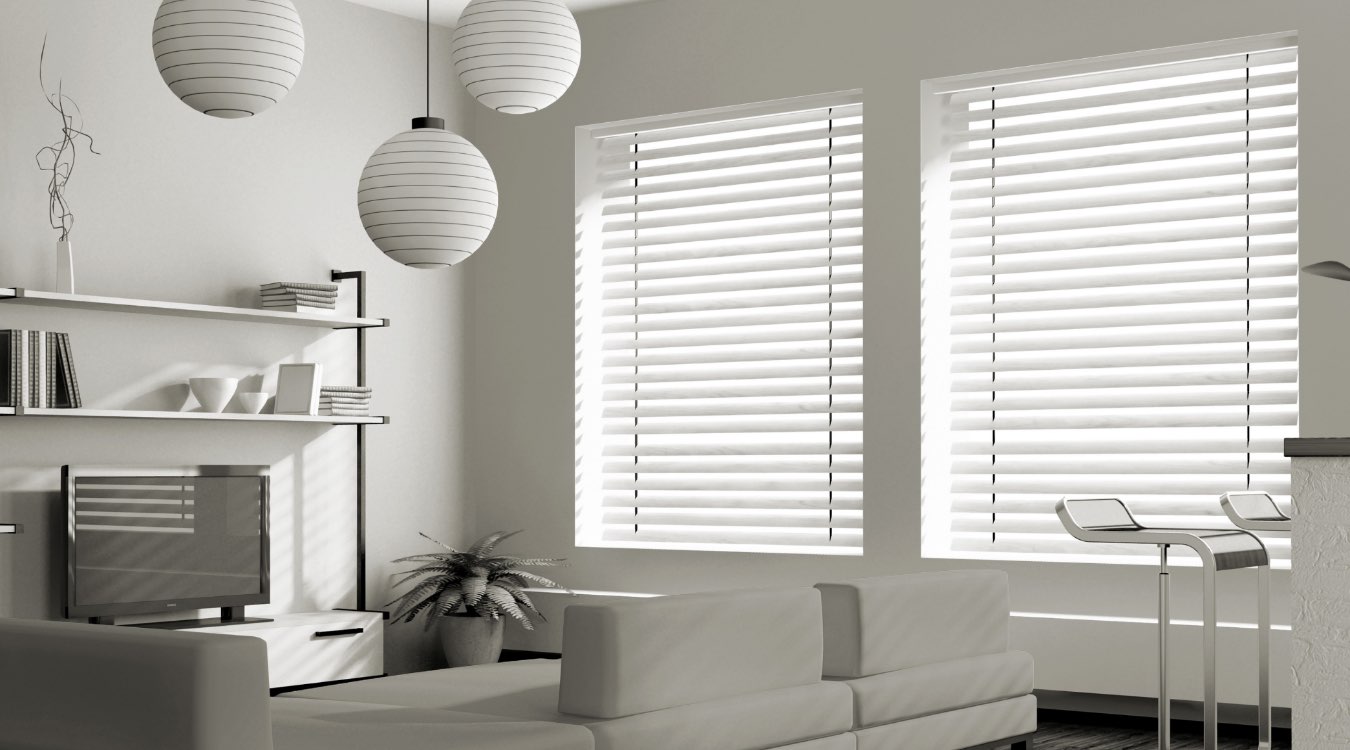 We didn't stop at building the best shutters in Denton. Our blinds give you the solid construction and longevity with the low maintenance and simple design of blinds. With configurations available in faux wood and basswood, with endless options including motorized operation and valances, our Blinds in Denton answer the classic question of "Can you build a better blind?"
Get Started Today With Sunburst Shutters In Denton
Don't hesitate to get new shutters for your home. By choosing Sunburst Shutters for your window treatments in Denton, you're guaranteed to get top-notch customer service along with elegant, award-winning window treatments.
So contact Sunburst Shutters Dallas today at 214-301-5066 or use the form below to set up your free window design consultation. We're excited to help our customers in Denton and its surrounding communities pick great shutters and window treatments for their home's unique needs. So don't hesitate. Let's get started!