Shutter Options And Parts In Dallas
When deciding on which plantation shutters to buy in Dallas, there are lots of shutter options that you can choose from. Whether it's picking what frame style goes with your window perfectly or what type of tilt rod to use, our design professionals will present you with the many options for shutters in Dallas so you can match the shutters to your style.
Colors
Both Polywood faux wood shutters and Ovation natural wood shutters are available in various
colors
,
paints
, and
stains
.
Louver Sizes
Plantation shutter louvers come in three sizes: 2.5", 3.5", and 4.5". While louver size depends on your personal preference, we've seen over our years of experience that the larger the louver size, the more light you can let in to illuminate the room – and let in more of the view.
When your furniture and household items are blocking a portion of your window, tilting the shutter louvers lets in more light and more of the view of your neighborhood. In this case, larger louvers increase your view outside of your plantation shutters in Dallas!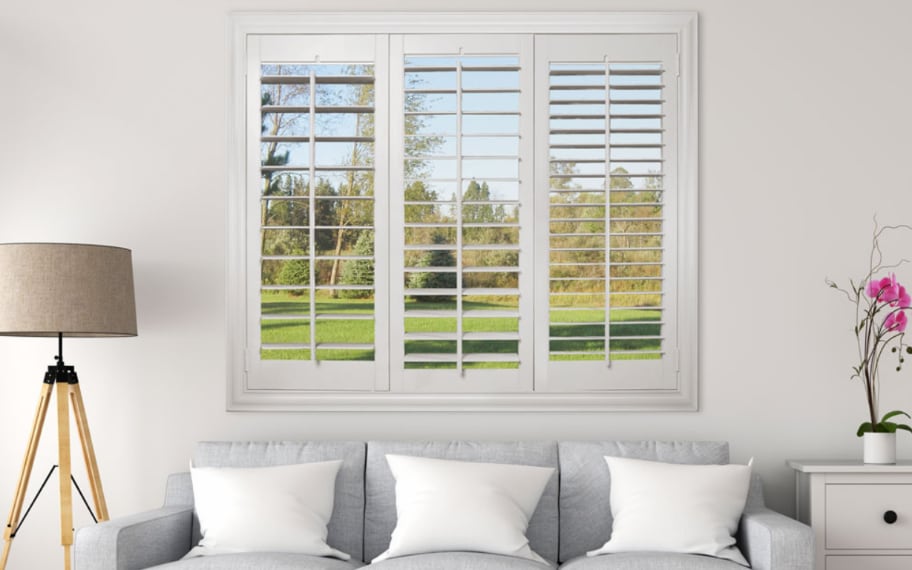 Frame Styles
Using a frame or hang strip, plantation shutters in Dallas can be mounted on a window. Our design specialists offer custom mounting, even without a frame if necessary. Take a look at the frame shutter styles we offer. The Craftsman frame is only installed with Polywood® shutters. Contact our a design expert for more options.
Tilt Rods
Our customers' favorite tilt rod is our traditional front mount tilt rod. This type of tilt rod is the one typically associated with plantation shutters, and contributes to their elegant style. Because the tilt rod hangs on the front of the shutters, opening your shutter louvers so light can come in and completely closing them for additional privacy takes a quick second.
We also offer our
rear-mounted tilt rod
, which is a functional way to enjoy the look of a hidden tilt rod, but is less expensive. There's a thin metal strip on the back corner of each louver that orchestrates the movement of your plantation shutters.
Door Handle Cutout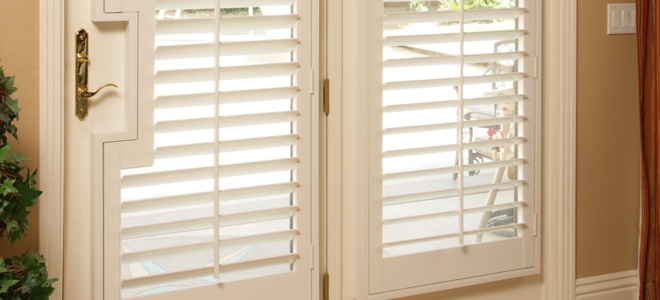 Shutters for doors in Dallas are elegant. But what about a door that has a handle that goes over the glass? We cut the shutters around your door handle. And just like that, you have beautiful, functional doors and shutters. And you are able to save the door handle!
These modern shutters give your doors a custom style while maintaining the harmonious look of shutters in all of your rooms. Some cutouts are rounded and some cutouts are square. Regardless of what look you choose, our installation professionals help you customize your doors with shutter options in Dallas to fit your home and style.