Window Treatment Safety for Dallas Homeowners
When shopping for a new window treatment for your Dallas house, you're probably considering colors, energy efficiency, durability and more. But another thing to think about is safety.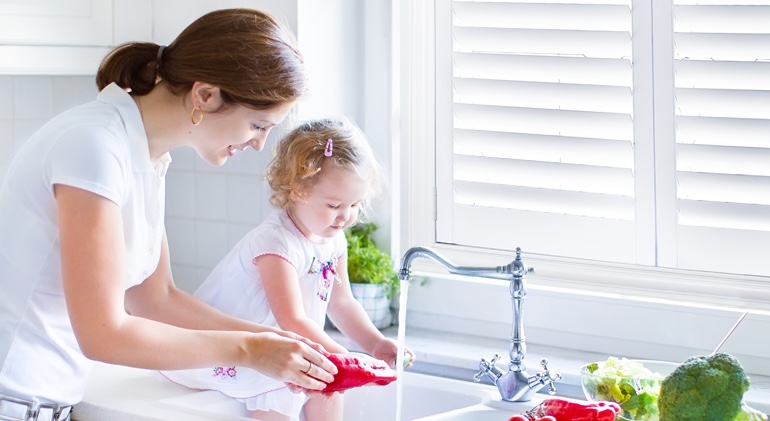 Recently, the U.S. Consumer Product Safety Commission (CPSC) found specific window treatments to be among the top five "hidden hazards" in homes across the country, having caused a number of injuries and even deaths among small children and infants. To help families find ways to increase safety around the home, October was chosen to be National Window Covering Safety Month.
Whether you're looking for window treatments for kids' rooms, or refreshing a house in which kids might visit from time to time, Sunburst Shutters Dallas will help ensure your house is as safe as it can be.
How Might My Windows Be Hazardous?
The number one danger to children in regards to window treatments in your house is dangling cords. Whether a part of shades, blinds, or a different window treatment, hanging cords have been involved in hundreds of injuries and fatalities to infants and young children over the past decade from asphyxiation.
Window Treatment Cord Safety
If you can, replace any window treatment with cords in your home with cordless versions. Cordless shades, cordless blinds, and shutters are all great alternatives to corded window coverings, eliminating the most dangerous part of windows for the kids in your home.
Plantation shutters in particular are a perfect choice for kids' rooms, and not just because they aren't offered with cords. Sunburst plantation shutters have been designated by multiple family groups, such as Parents for Window Blind Safety, as a top safety pick.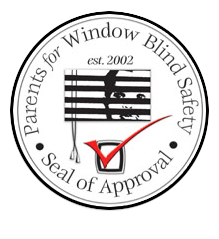 Dangerous Window Covering Finishes
For solid window treatments, some types of paints, stains or finishes can give off fumes that can have adverse effects on young children. Polywood® and Ovation® plantation shutters give off no fumes whatsoever, and are totally safe for every room in your home.
Falling Through Windows
As every parent knows, kids are natural climbers, and the last place you want a child climbing is close to a window. Fabric window treatments do almost nothing to protect a child from tumbling out a window, but plantation shutters can be a solid, stout barrier that shields your child from coming into contact with the window.
The Little Things You Can Do To Improve Safety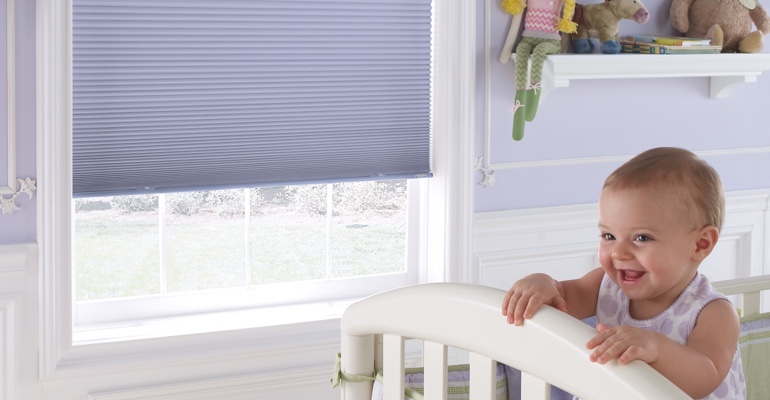 Picking the proper window treatment is the most important decision you can make in improving home window safety, but there are some more small things you can do to help:
In children's rooms, move the bed or crib away from the window. The distance helps decrease likelihood of any accidents.

Try not to leave any climbable furniture or other objects near windows that may be dangerous.

Make sure all window coverings are firmly attached to the window frame or wall to prevent falling.

If cords are absolutely necessary, have them pulled as highly as possible, tightly and out of reach of any children. Another option is to retrofit your cords, which you can do with this easy guide.
Make Your House Safer And Smarter, Dallas
If you've got concerns about the safety of your window treatments, we're here to help. Give us a call at
214-301-5066
or use the form below to schedule a free consultation, during which we can walk you through all your options so you can rest easy in your home.