What Window Treatments To Choose For Your Dallas Custom-built Home
If you're making selections for a custom home in Dallas, you strive to find the perfect finishing touches, and that includes the window treatments. It might come as no surprise that plantation shutters top the list of window treatments for custom homes in Dallas. Their versatility and style complement all decor types and provide you complete command over the sun's light. With this in mind you are able to quickly fashion an inviting atmosphere and highlight your new home's best features.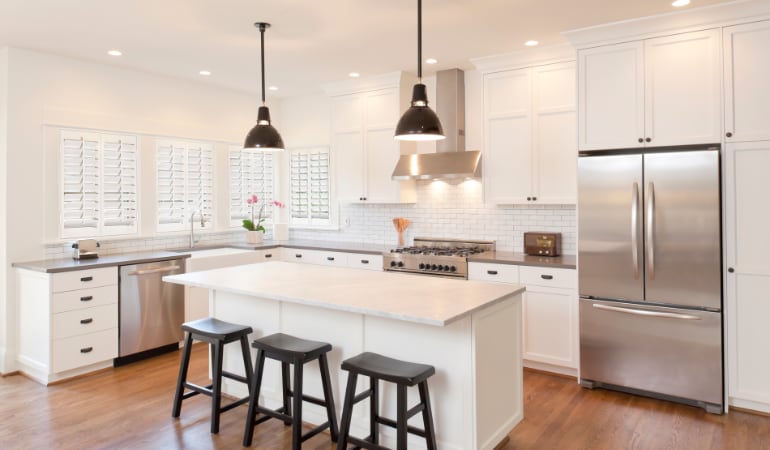 In What Manner Do Plantation Shutters Elevate a Custom Home?
If you are looking to to show off your custom home, select window treatments that residents in Dallas use to enhance their homes. Plantation shutters blend beautifully with homes of various styles. They stand out and make a home memorable to people who may be more familiar with outdated drapes and metal blinds. Their practical but sophisticated design needs nothing extra to look stunning and ensure a positive influence on visitors.
Plantation shutters are a great window treatment choice for a custom-built home. Their crisp lines and classic colors incorporate easily with every decor, so you are able to advise the home builder to put them in any room and not have to worry how they will look in your furnished home.
Fully customizable, this window treatment works for both standard windows and windows with specialty shapes, so you are able to install them for windows of any type and save yourself the hassle of implementing numerous window treatment options. That's one less detail to figure out during the busy home design phase!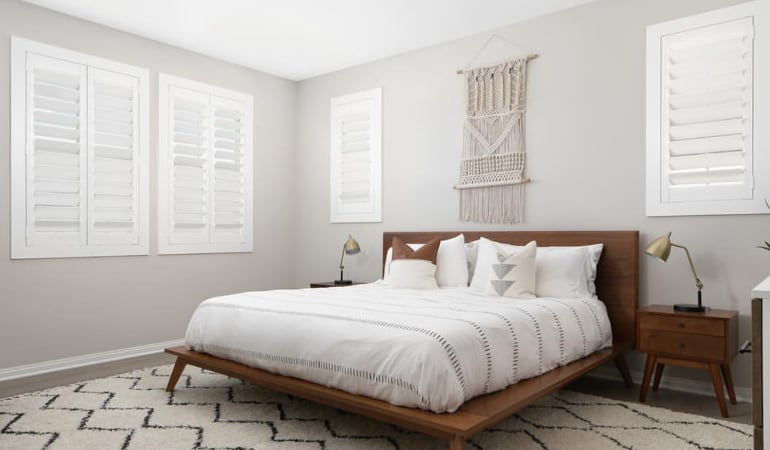 How Do Plantation Shutters Allow You To Filter Natural Light?
Your visitors will appreciate the look of a home filled with sunshine. While you'll no doubt choose beautiful electric lights to illuminate your custom home, sunlight has distinctive properties that can make a room look larger or change its overall feel.
Despite its many benefits, natural light is unpredictable. Over the course of a day, the amount of sunlight coming through your windows changes, and you have to alter your window treatments to filter the light accordingly. When looking for window treatments for custom homes in Dallas, homeowners prefer faux wood Polywood® and natural wood plantation shutters that let them manage the amount of natural light a room receives.
Simply adjust the tilt rod to partially close the louvers during hours when the sun is in full force to provide a space a softer glow and open them again to brighten things up when the sun is on the other side of the house. You might also swing the panels open from the hinges for complete sunshine to generate an open air appearance and fasten them again for a cozier feeling.
Altering the slat angles also gives you the chance to deflect light. When moving the slats in either direction, you can cast light dark corners to make your home feel larger. You have the ability to redirect unwanted glare away from people's eyes and surfaces where reflection occurs without shutting the slats and completely losing the light. With one simple motion, you can direct the placement and the amount of sunlight that radiates in each space to ensure the comfort of your guests.
Find The Best Window Treatments For Your Dallas Custom Home
Showcase your home in its best light with the endless appeal of plantation shutters by Sunburst Shutters. We feature time-tested window treatments that Dallas residents want for their custom-built homes. Reach out to 214-301-5066 or submit the form on this page to request a free in-home design consultation.