What To Think About When Picking Great Room Window Treatments In Dallas
Your great room is a big open space that serves many functions. When you're looking for great room window treatments in Dallas, what you choose should be suitable for how you use the area and the amount of light it gets. You should consider treatments that make it simple to change from darkness to light, help keep your room comfortable, are child- and animal-friendly, and look good with your room's design. You'll come across many great room window treatments, from versatile Polywood® plantation shutters to a variety of fashionable window shades.
Use Window Treatments That Manage Sunlight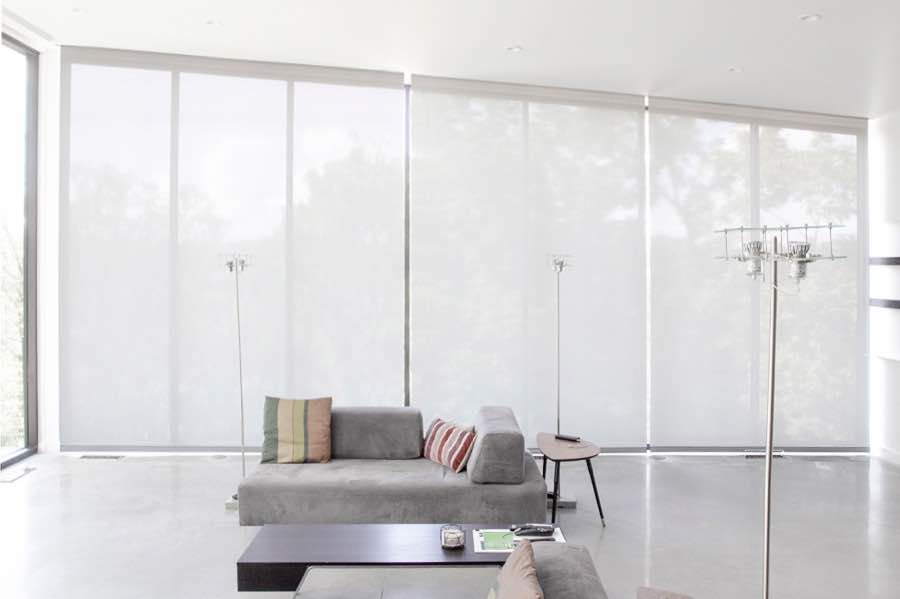 Plenty of things happen in your great room. In a 24-hour period, you might read a story, take a siesta on the sofa, help your children do homework, enjoy a movie, and more. Everything you do calls for a different amount of exterior light, so you'll want window treatments that are a cinch to adjust.
Popular Polywood interior shutters are uncomplicated to adjust and offer the most options for exterior light levels. Swing open the panels for full sunshine when reading. Sun rays in your face? Close the panels, but open the louvers and tilt them to a position that directs light off your eyes. For privacy and darkness during a family movie extravaganza, shut the panels and louvers to block the glare of street lights. Even during daylight hours, Polywood shutters keep out all but the faintest gleam of light thanks to their solid material and quality construction.
Motorized window shades make halting light easy. By pressing a button, you can adjust motorized shades to remove glare from your TV without budging from the couch. Or, schedule your smart motorized shades to draw up and allow sunlight and then automatically lower for privacy in the evenings.
Keep Your Room At The Right Temperature With Insulating Window Treatments
A great room is a large open space that may need a good deal of energy to cool in summer and heat in winter. Offer your furnace and A/C a break with by installing insulating window treatments. They will impede warm UV rays and chilly drafts. You can choose energy-efficient cellular shades to hinder most temperature transfer. Even so, Polywood shutters are the most efficient great room window treatments in Dallas. The shutter frame prohibits sunlight and air from getting in around the perimeter of your windows, and the louvers close completely to prevent temperature transfer on the warmest days and most frigid nights.
Keep Your Great Room Window Treatments For Years To Come With Enduring Polywood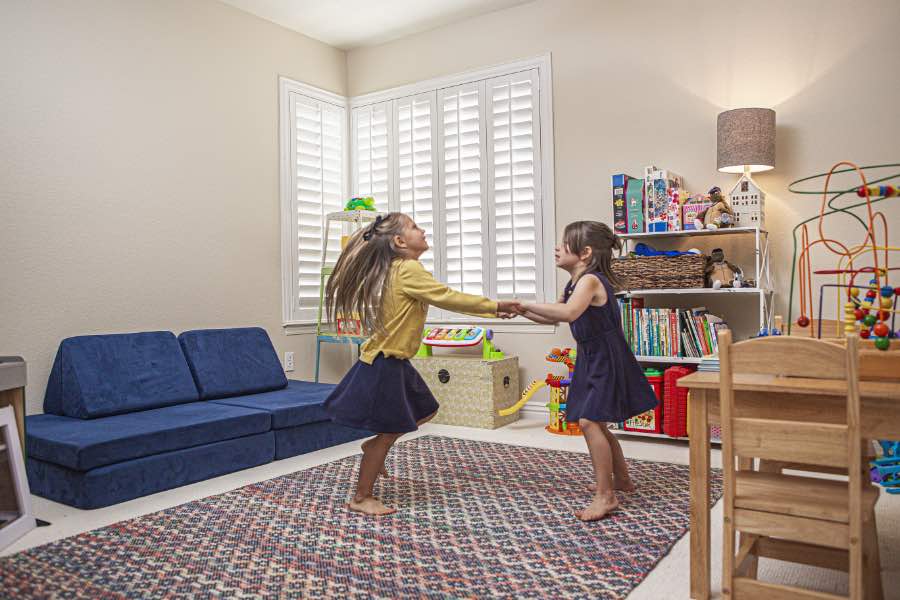 Since there's so much going on in your great room, you need window treatments that can withstand all types of wear and tear. Resilient Polywood shutters aren't susceptible to damage from moisture, temperature extremes, insects, and sunlight. They won't bend or break when smacked by active kids. Animals can't pull them off the window. And even if your new puppy chews up a louver, it's simple to get a replacement part. Drapes and window shades just can't compete with regard to longevity and durability!
Harmonize Your Great Room Window Treatments With Your Home's Design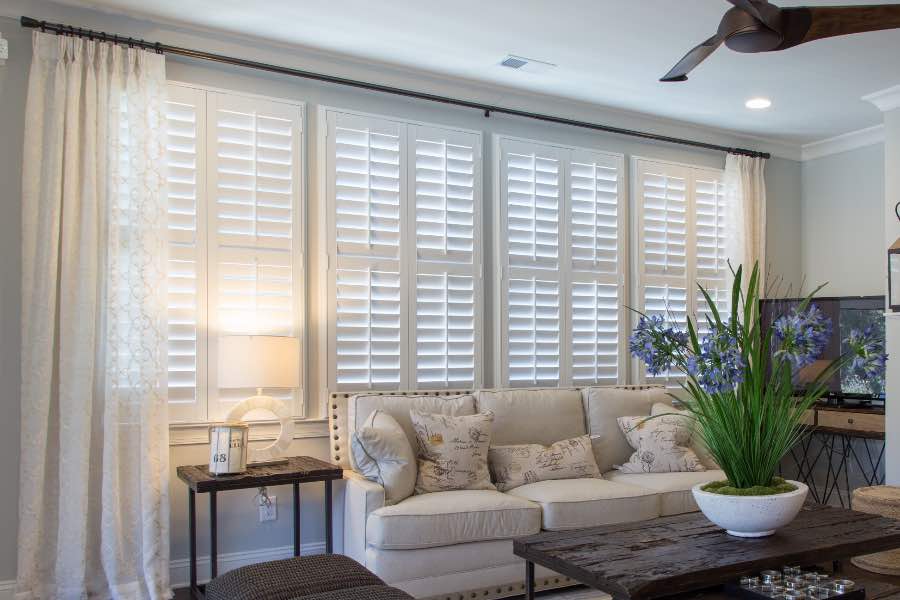 Any feature you add to your home should go with your established decor. That includes your great room window treatments. You will discover roller shades in a wide array of designs and colors. Or, match wood interior shutters to wood accents in your great room. You may also use adaptable white Polywood shutters that effortlessly coordinate with all types of designs.
Call Sunburst For Great Room Window Treatments In Dallas
Let the window treatment specialists at Sunburst Shutters Dallas help you find the ideal great room window treatments for your Dallas home. Place a call to 214-301-5066 or fill out the form below to schedule a no-charge in-home consultation. We'll come with samples and demonstrate your favorite choices on your windows.