The Different Types of Window Treatments In Dallas
How often have you been awed by alluring window treatments and wanted to know where to find them? The vast majority of residents are familiar with drapes and curtains, but there are many other different types of window treatments in Dallas. From eye-catching plantation shutters to textile window shades and woven wood shades, you'll find a range of enticing window treatments to explore in Dallas if you are ready for a lasting improvement .
Interior Shutters Insulate Windows And Look Stunning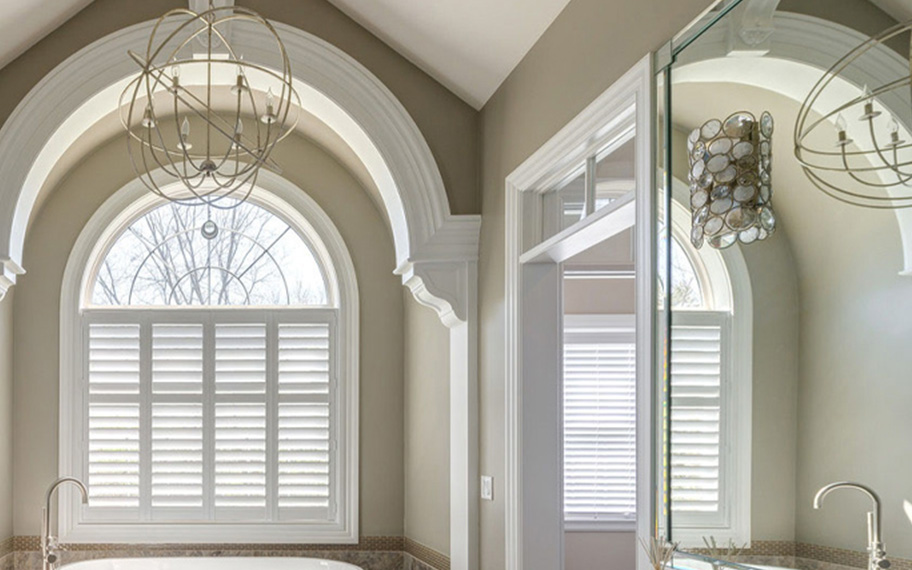 Plantation shutters have shutter panels on hinges that are affixed to your window frame. Your panels have rows of louvers that move easily to control the natural light in your space. You also have the option open the panels at the hinges for a full view outside. The shutters are custom-made to install within your window openings perfectly and greatly reduce exterior light and drafting when closed. If you'd like to add another level of insulation, you should consider energy-saving Polywood® shutters that have weatherstripping.
Visitors will take note of your louvered shutters due to the fact they don't look like traditional window coverings. Their appealing style complements all kinds of decor, from subdued to ornate and everything in between. You can create a timeless design with natural wood shutters or you may elect to go more contemporary with white Polywood shutters. This window treatment brings stunning architectural detail to any part of your home, from bathrooms to your primary living space.
Textile Window Shades Are Adaptable To Any Interior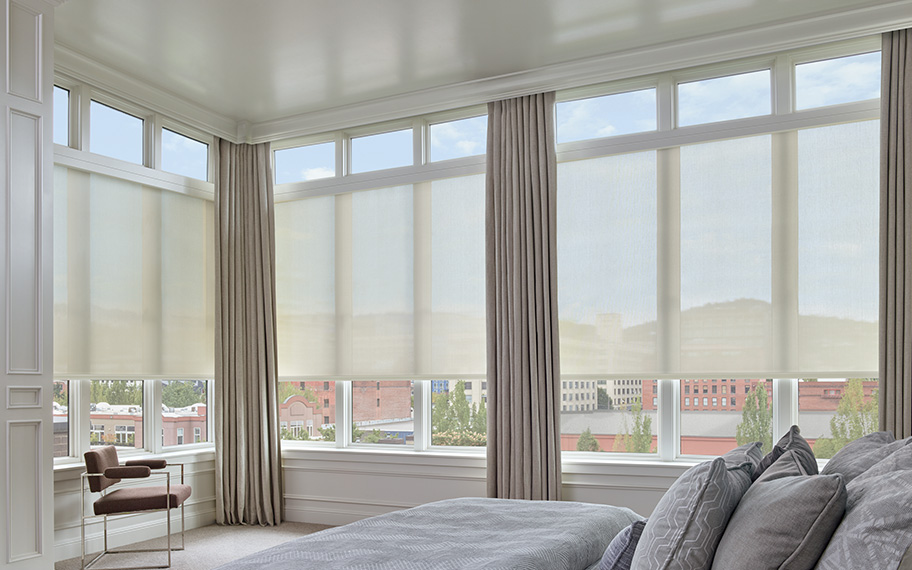 Fabric window shades come in multiple styles but generally consist of a versatile panel that you pull down from an unobtrusive apparatus above your window. Popular varieties including roller and zebra shades roll up around a cylinder and unwind when you bring them back down. Other products like Roman and cellular shades fold up above your window and unfold as you close them.
When considering the different types of window treatments in Dallas, cloth window shades are found in the broadest selection. In the event you have a particular aesthetic you want to achieve for a area --or your complete home--you will quickly locate window shades that coordinate nicely with your unique taste. Try roller shades for more straightforward looks or Roman shades if you want something more ornate. Zebra shades offer a sleek, modern appeal. Delicate sheer shades promote an open, airy feel. While considering all the styles of cloth window shades, you will uncover an abundance of colors, patterns, and materials.
Distinctive Organic Materials Add A Touch Of Nature To Your Interior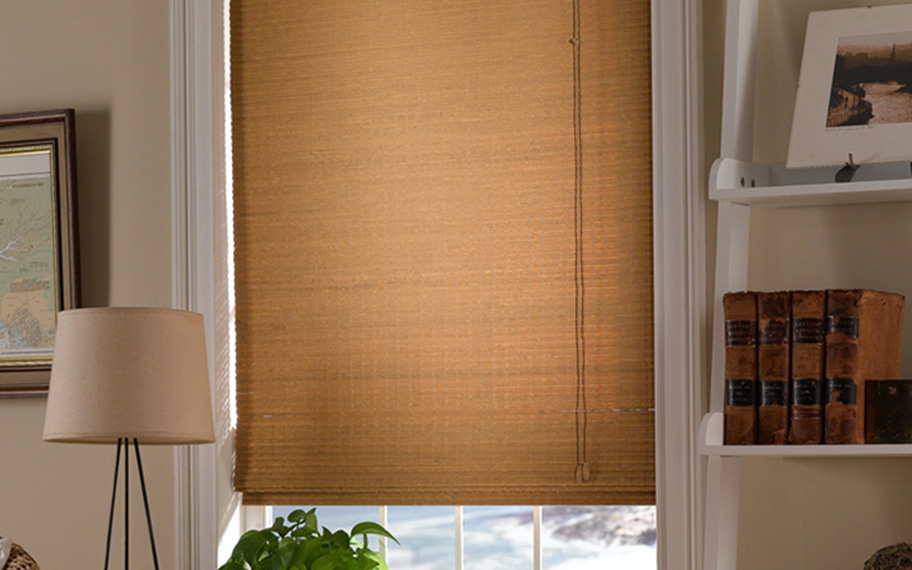 shades of wood or other fibrous materials are noticeable when considering the different types of window treatments in Dallas as they provide an unmistakable feel of nature. They are constructed of woven natural fibers like jute, reed, and bamboo. The range of material choices and weaving methods can create many distinctive looks to blend with your interior. The divergent weaving practices causes them to have a range of transparency levels when considering light control and privacy too.
Making use of wood and plant fibers for your window coverings brings a touch of Mother Nature into your Dallas residence. At the same time, woven shades are stylish and suitable for nearly any space. They permit a little sunshine to trickle into a dark formal dining room or conjure up memories of faraway places in a home library. You might utilize them to make a cozy breakfast nook feel more calming or as an interesting accent in the living room.
Discover Different Types Of Window Treatments In Dallas At Sunburst Shutters Dallas
Let the experts at Sunburst Shutters Dallas assist you in your quest to find the ideal window treatment. We give you access to an incredible selection of options and we'll discuss the perks of each so you have the ability to choose materials that fit your unique tastes. If you're ready to upgrade your home, dial 214-301-5066 or submit the form on this page to request a free in-home consultation.