The Top Window Treatments For Picture Windows In Dallas
Picture windows provide a wonderful perspective of your surroundings and let in an abundance of sunshine. With that in mind these large windows are often a challenge to cover whenever you want darkness or privacy. You don't want bulky drapes or blinds that you struggle to manipulate. But you do want something appealing on a big picture window that occupies such a wide amount of space on your wall. And getting a product that insulates will aid in making your large window more energy efficient. Keeping this in mind, consider one of these exceptional possibilities for picture window treatments in Dallas.
Wood Interior Shutters Provide Perfect Coverage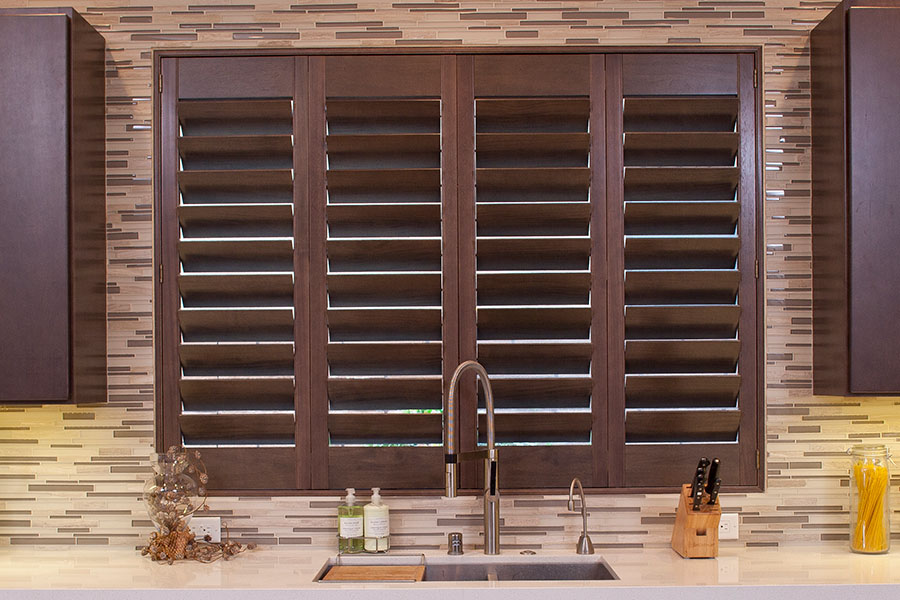 Alluring interior shutters look tremendous on sizeable picture windows in Dallas. They have a timeless look and come in numerous paint and stain colors to complement your interior. And premium wood shutters like Ovation® shutters provide more durability than poorly constructed window products.
Interior shutters are simple to utilize with large picture windows and provide more ways to manage sunshine and privacy than substitute choices. You can open up the hinged panels for a full view and natural light or leave them shut for a dimmer room and privacy. You may also change the position of the adjustable slats on shut panels to enjoy partial light. Or utilize the slats to shift sunshine away from reflective surfaces to fix glare. And because louvered shutters are precisely sized to your window, they don't leave spaces for sunlight to squeeze through if you would like it dark.
Polywood Shutters Offer Superior Picture Window Insulation
Sizeable windows like picture windows lose a lot of your home's heat during the colder months and let in hot sunlight in summer. If you want to keep your property's comfort levels consistent and decrease energy expenses, pick Polywood® shutters for your picture window treatments in Dallas. Like wood plantation shutters, they obstruct warming sunlight when shut, but they provide even better insulation. They even feature patented weather protection to keep warmth from escaping through your windows while shielding your interior from outside drafts.
Polywood shutters also look gorgeous on each window they cover. They can be found in three white paint colors that complement countless kinds of interior design and present a contemporary appeal to what might be considered customary shutters. Polywood shutters are also longer lasting than substitute options and will grace your picture window for decades. They won't discolor or fade, regardless of the quantity of sun your picture window receives, and they never distort, fracture, or chip from humid air or intense temperatures.
Cellular Shades Offer A Different Look to Your Dallas Picture Window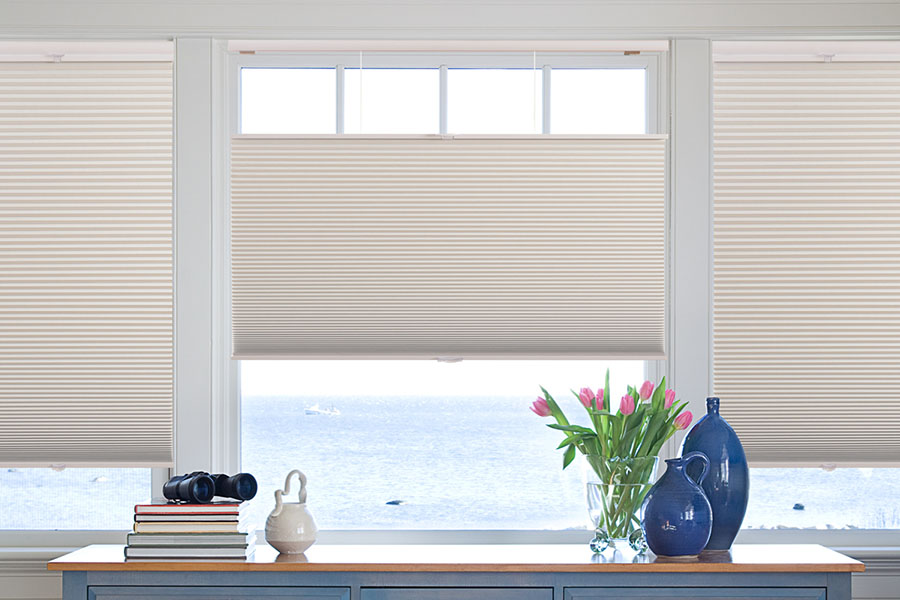 If you favor the softer feel of textile window shades, cellular shades make great picture window treatments for Dallas homes. They are available in a wide range of materials, patterns, and colors, so it's easy to acquire cellular shades that match your decor tastes. You can also obtain motorized cellular shades if regular shades are too difficult to adjust on an oversized picture window.
As an added bonus, cellular shades' unique construction allows them to be more energy-efficient than other varieties of window shades. They feature pleats that open up and close similar to an accordion when you bring them up or down. This type of fabrication creates openings that ensnare air coming around your windows. This insulating ability assists you in keeping your space at the desired temperature irregardless of how big your picture window is.
Find Dazzling Picture Window Treatments In Dallas At Sunburst Shutters Dallas
Need to find a covering for a picture window in Dallas? Sunburst has window treatments for any kind of window. Request a free on-site meeting with our window treatment professionals and get a presentation of our products to see what works best on your windows. Just call 214-301-5066 or fill out the form below to get started.