Where Could You Install A Woven Or Bamboo Shade In Dallas?
If woven and bamboo shades caught your eye as you went looking for window coverings, you probably noticed their allure right away and visualized them in your Dallas home. They unquestionably appear different from traditional cloth window products. They work a little differently, too. Woven and bamboo shades might not fulfill all of your window covering requirements in every situation, but you will discover locations where they are the ideal choice. Here's how to use woven and bamboo shades in your Dallas house to completely benefit from these stunning window coverings.
Use Woven Or Bamboo Shades In Dallas To Incorporate A Bit of Nature To Your Windows
Many contemporary interior design styles put an emphasis on using products made of natural materials to bring a slice of natural serenity into your home. When you already have real wood furnishings and houseplants, you can turn to woven or bamboo shades in Dallas to welcome another natural focal point to your decor. Get window treatments in organic materials such as bamboo, grasses, rattan, and jute. Each has its own unique appearance to blend with your home. Their pleasant hues and fibrous textures come in endless variations that bring beauty, warmth, and sophistication to your residence.
Use Woven Shades For The Perfect Balance Of Privacy And Sunlight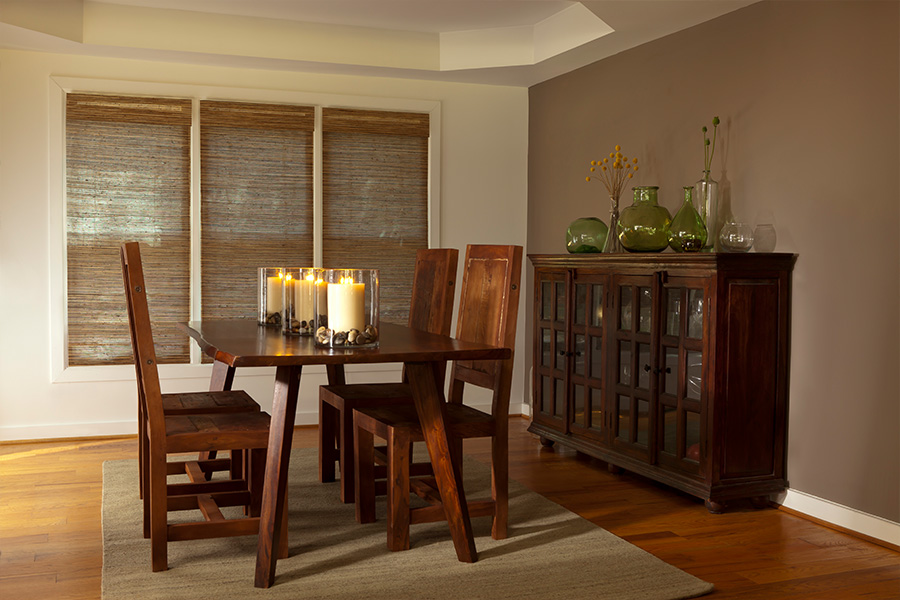 Window coverings should assist you in achieving the balance of privacy and natural light you desire in your interior. You'll find many beautiful weave patterns, and each shade allows a different amount of sunlight to enter the room, dependent upon the tightness of the weave. You might install loosely woven shades in a kitchen or sitting room for a touch of privacy without being deprived of sunlight. Shades with tighter weaves enhance your privacy and minimize intense sunlight in a an office or formal dining room where you want a little light from the exterior but not sun glare. However, if you seek complete privacy and darkness in bedrooms or bathrooms,
louvered shutters
or light-blocking roller shades work best.
Choose Bamboo Shades If You Prefer Environmentally Responsible Window Treatments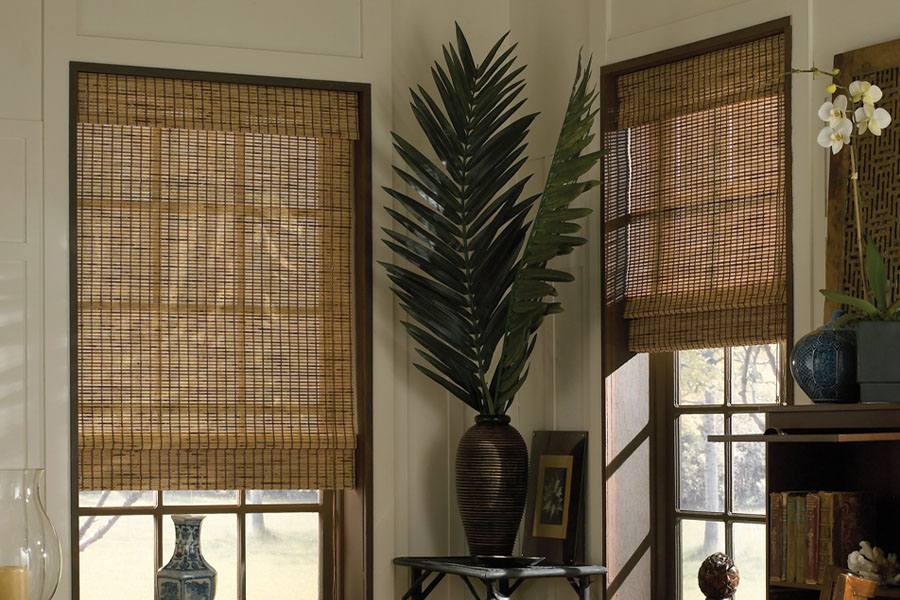 A steadily growing amount of people are interested in their influence on the earth and seek green options. If you want to do your part, use bamboo shades in your Dallas residence. Bamboo is an eco-friendly option because of its ability to regrow rapidly. It also doesn't need dangerous chemical processing. Bamboo offers strength and flexibility, so it produces damage-resistant window coverings that will last a long time. And when you do choose to switch them out, bamboo offers 100% biodegradability, unlike products made from synthetic materials.
Ask The Professionals At Sunburst Shutters Dallas About How To Use Bamboo Shades In Your Dallas House
Sunburst Shutters Dallas provides only the highest quality woven and bamboo shades for our Dallas clients. We'll take the time to find the product that ideal for your interior and expertly install them for you. Begin your home transformation by calling us today at 214-301-5066 or fill out the following form to arrange a complimentary, on-location meeting.