Ideal Awning Window Treatments In Dallas
Awning windows in Dallas have been known to be a challenge to shield while still taking advantage of their virtues. They have hinges from above and open outward from the bottom when you manipulate a crank. You'll often find them closer to the ceiling than other window varieties and in high humidity areas like kitchens and bathrooms where you want additional airflow. And they're usually more wide than tall.
Versatile Polywood® plantation shutters are well-suited to the difficulties faced by awning window treatments in Dallas. They swing open and shut effortlessly, fit the different measurements of awning windows, and are resistant to wet conditions. Here are all the reasons why Polywood shutters should be your preferred option in awning window treatments.
Polywood Shutters Are Easy To Use On Awning Windows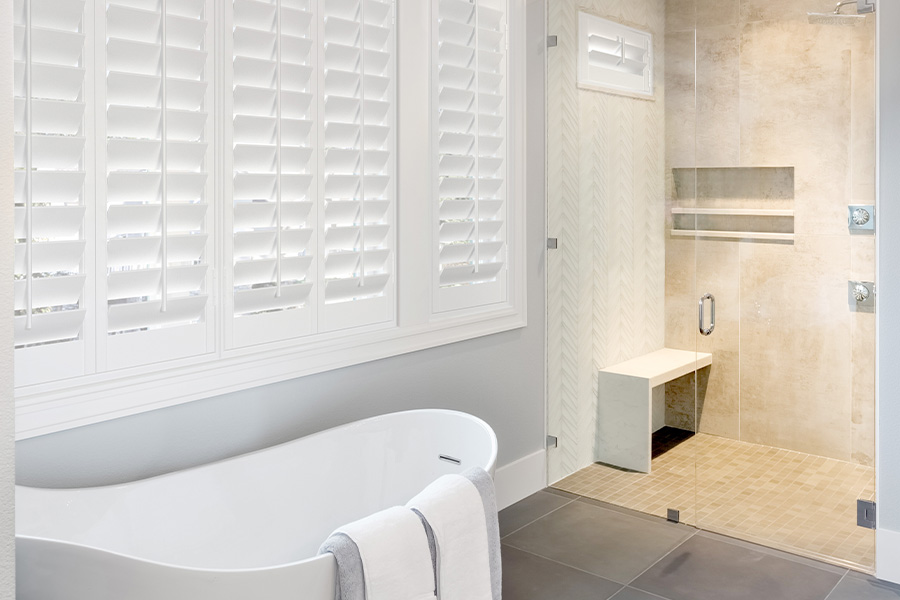 Awning windows are intended to offer an abundance of light and air circulation, so you wouldn't install window treatments that minimize those capabilities. Polywood shutters give you many means to control exterior light, airflow, and privacy. You may completely open their full panels of slats away from the glass when you desire full light or a breath of wind from your awning windows or you might shift their slats for your preferred amount of light. When your awning windows are closer to the ceiling, sunlight may enter at an awkward angle. Slats are able to shift light if it creates glare on a TV or shines in your eyes.
When your awning windows are high, shutters will continue to be easy to adjust. There's no need to extend to the top of the window to shut them like you have to with some shades. Simply adjust the panels and louvers with the tilt rod from wherever you can reach. Shutters don't use cords that can get caught on your crank mechanism either!
Polywood Shutters Accommodate Wider Awning Windows For Outstanding Insulation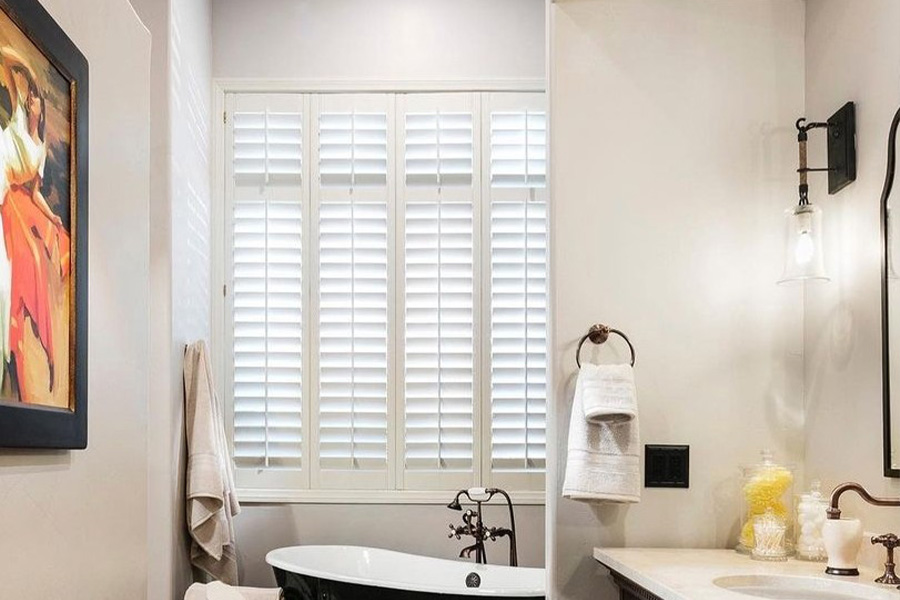 Since awning windows are typically greater in width than height, you commonly won't locate store-bought treatments that match them correctly. You're better off choosing
custom-made louvered shutters
instead. Their frame is built for your window's precise measurements to ensure a flawless fit. This exacting construction is more attractive and wards off spaces for light or breezes to slip through. The installation may also be designed for your awning window crank assembly, so you can easily access it.
Polywood shutters feature the added advantage of exclusive weatherstripping that brings another level of insulation when you shut them. This insulating quality aids in keeping the area at your preferred temperature and lowers your utility costs.
Polywood Shutters Are Resilient Against Moisture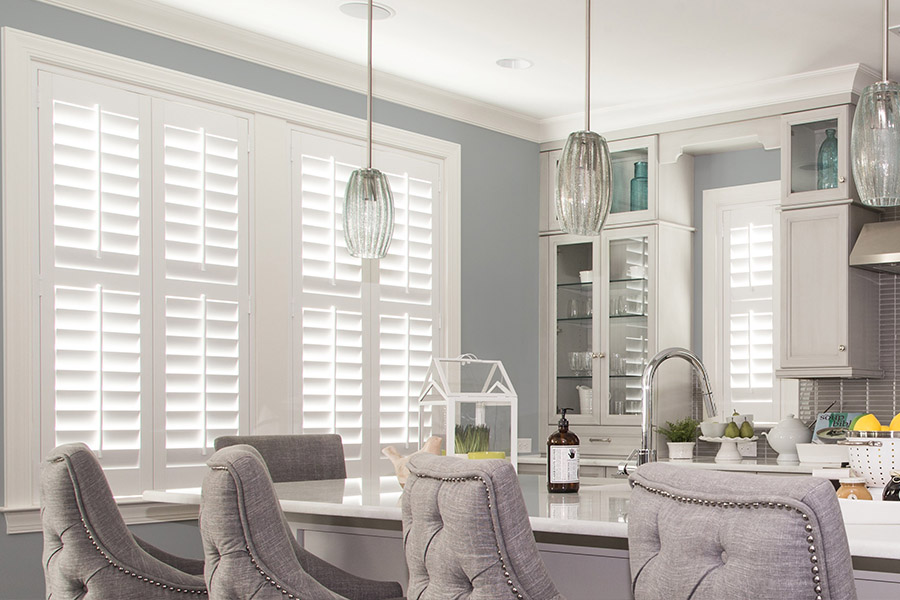 You'll frequently see Dallas awning windows in baths or kitchens for additional ventilation. But the moisture and higher heat in these rooms can wreck fabric and wood window treatments. But not Polywood shutters! The composite wood and resilient outer coating doesn't crack, discolor, or warp from moisture and heat. You can confidently install them on awning windows near the shower or over the kitchen sink, and they'll remain in perfect shape for as long as you stay in the house.
Long-lasting Polywood shutters are simple to clean, too, even in the event your awning windows are hard to get to. As an alternative to detaching them to throw in the wash like curtains or trying to access them with a vacuum attachment like shades, you can easily dust them with an protractible duster. And if your bath or kitchen window shutters get tacky, all that is called for is a quick scrub with a moist rag.
Sunburst Shutters Dallas Has The Perfect Awning Window Treatments For Dallas Homes
Let Sunburst Shutters Dallas help you select awning window treatments you love from our wide selection of options. We take samples to your home so you can catch a glimpse of how amazing our popular treatments look in your space. Contact us at 214-301-5066 or submit the form on this page to arrange your complimentary in-home consultation.