How To Select Custom Faux Wood Blinds In Dallas
Picking custom faux wood blinds for your Dallas home results in window treatments that are perfectly sized. But getting made-to-order products includes much more than how they fit. Faux wood blinds from Sunburst Shutters Dallas come with several customizable elements to ensure they function and look perfect.
Picking A Mode of Operation For Your Custom Faux Wood Blinds In Dallas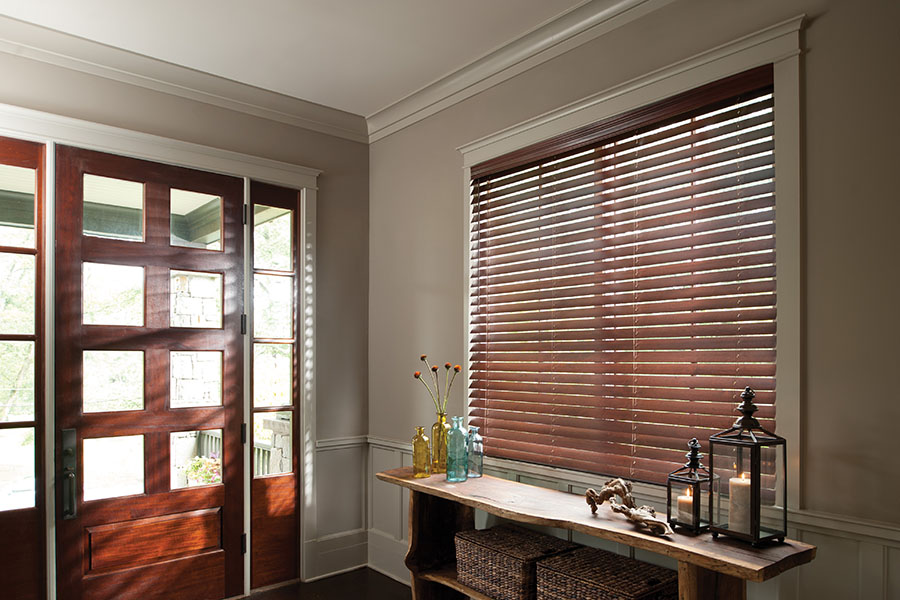 Quality blinds are simple to operate. You are able to pull them up for an unobstructed view and pull them down again for a darkened area and privacy. You can even angle the louvers for partial light that you can reposition away from your face. But the style of operation you choose will determine how you open and close your blinds.
Sunburst's custom faux wood blinds for Dallas come with two modes of operation:
Corded lifting
Cordless lift
Corded options have one cord to raise or lower your blinds and a second cord if you want to turn the slats for sunlight management. Most homeowners prefer the optional wand for adjusting slats, so they don't have to deal with multiple cords. You can bypass cords altogether with cordless products that you operate by grasping the bottom rail to bring them up or let them down.
Selecting The Hue of Your Faux Wood Blinds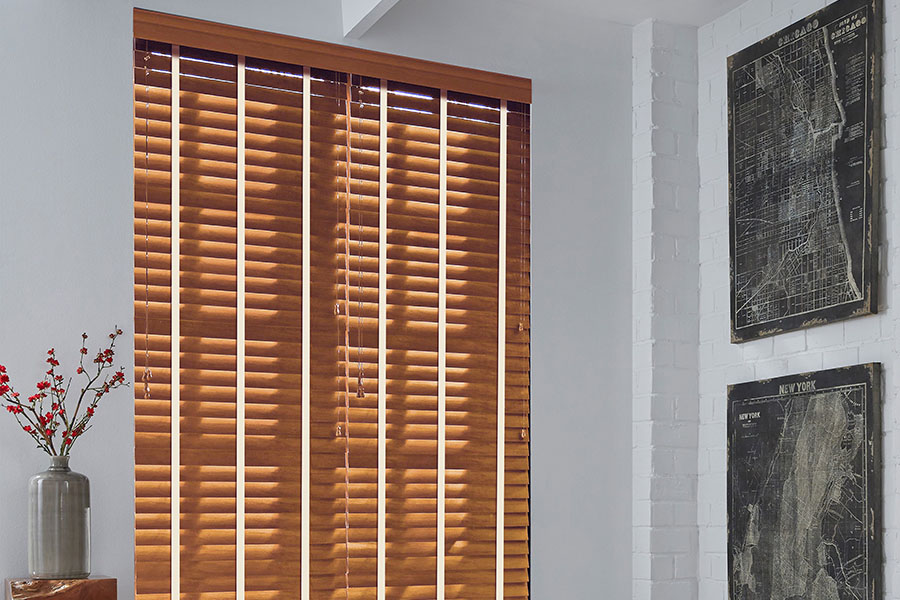 Faux wood blinds come in five tones of white and five wood stain options. These neutral hues make it simple to find one that blends perfectly with your interior design.
Wood stains have a classic look and lend warmth and richness to a room. They may look refined or rustic. You may attempt to match your custom faux wood blinds to current woodwork in your interior. Or select a white that looks modern and bright. White complements everything but works especially well in minimalist, coastal, and modern decor.
In addition, you may select corresponding cords, tassels, wands, and valances to harmonize with your blinds. Your window treatment specialist is able to demonstrate some examples to help you determine your preferred color palette.
We Will Help You Find The Ideal Custom Faux Wood Blinds For Your Home
For amazing custom faux wood blinds in Dallas, start with an in-home meeting with Sunburst Shutters Dallas. One of our window treatment specialists will come to your home to show you products and discuss how our blinds will appear on your windows. To arrange your free consultation today, reach out to 214-301-5066 or complete the form on this page.