Faux Wood Shutters VS Real Wood Shutters in Dallas
When exploring your options for plantation shutters in Dallas, you can choose from real wood or manufactured wood shutters. On one side, you have faux wood shutters -- such as our Polywood® shutters -- in versatile white that give you an unparalleled degree of energy savings. As an alternative, you have the rich, appealing paints and stains of our beautiful wood Ovation® shutters.
Each has compelling characteristics to satisfy your window treatment needs. Thankfully, there's a shutter to be found for all residents when you compare faux wood shutters vs. real wood shutters in Dallas.
For Energy Efficient Windows, Select Polywood Shutters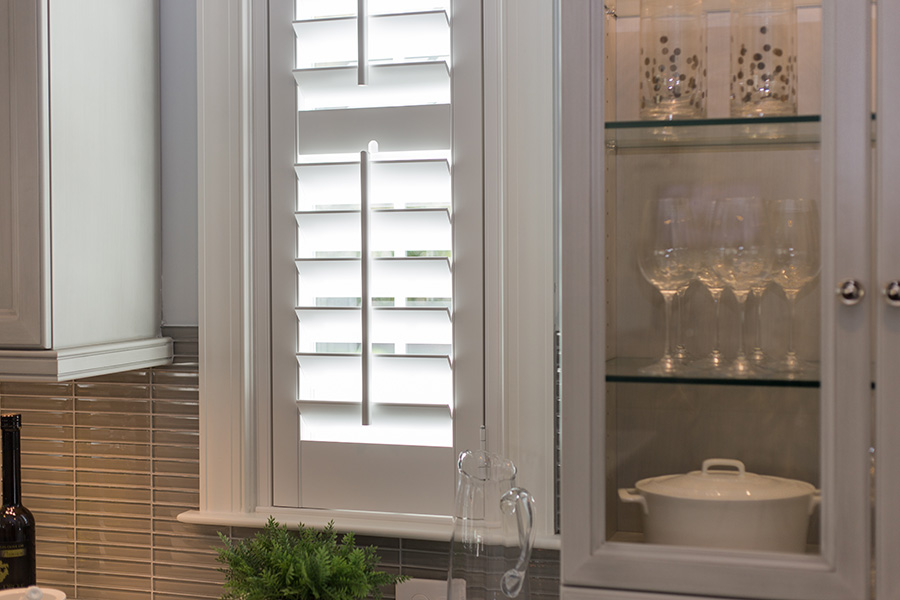 Efficient window treatments insulate windows, hindering cold drafts and warm sunlight to maintain your comfort and lower utility expenses. Faux wood Polywood shutters provide the best insulation. Exterior air and sunshine can't penetrate their firm synthetic material, and each of their components are constructed to close snugly if you choose to cover windows. Polywood shutters are also fabricated with innovative weatherstripping that supplies unmatched insulation.
When closed, Polywood shutters provide insulation that is 70% better than wood shutters. You'll observe a big improvement when using them on particularly warm or freezing days. But you should know, wood shutters provide more energy savings than window blinds and shades do.
If You Need More Color Choices, Take A Look At Ovation Shutters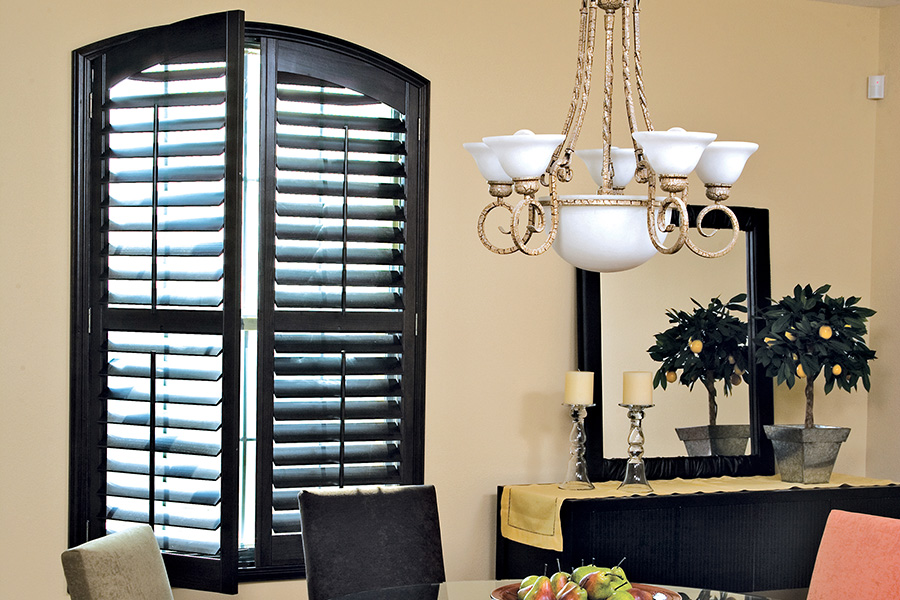 Both real wood and faux wood shutters look amazing in every Dallas home. With that in mind, they both lend their own unique feel to complement your personal style. While white Polywood shutters appear fresh and contemporary, wood shutters are both inviting and distinguished. However, if you have a precise look you want to achieve, Ovation shutters with their various color options might be the ideal solution.
Polywood shutters are available in three hues of classic white. While white matches everything, if your interior design needs a different kind of elegant versatile stain or paint, consider Ovation shutters. These window coverings come 13 paint choices and 27 stain possibilities! They are able to blend with the current wood details in your residence or bring a dazzling natural element to your property.
If You Want Durability, Polywood Wins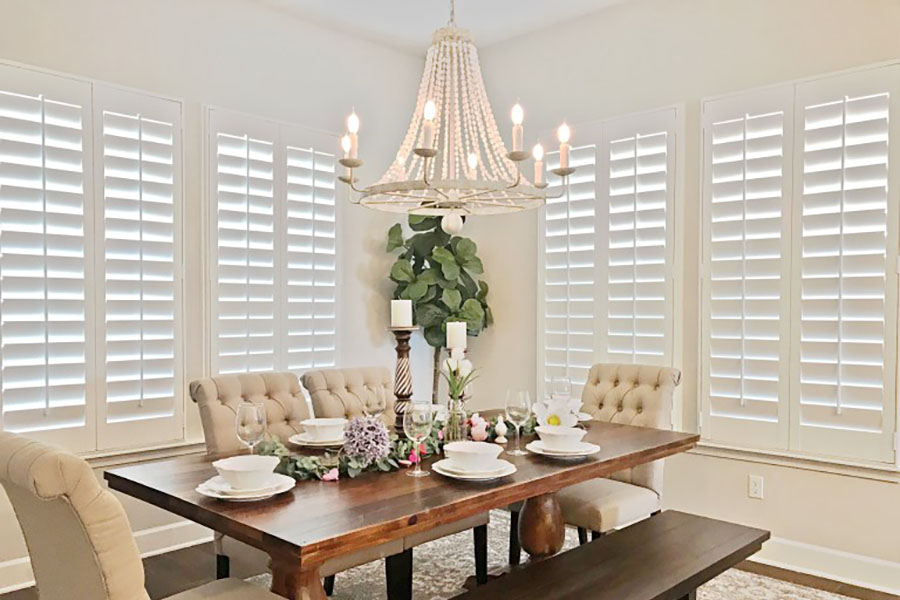 When comparing faux wood shutters vs. real wood shutters in Dallas, faux wood comes out on top for durability. Polywood shutters resist destruction from humid conditions, extreme temperatures, bugs, mold, and sunshine. They won't fracture, crack, disfigure, or fade. You are able to place them in your chilliest, warmest, or dampest spots without thinking twice. They'll last decades in any space of your interior and garage!
Ovation wood shutters offer exceptional durability for a natural wood product. Being the only 5-star wood shutters in the world, they incorporate first-rate materials and construction to ensure a long life. And even though they shouldn't be installed in moist bathrooms, the wood is treated to resist humid conditions better than other alternatives.
Sunburst Shutters Dallas Can Help You Choose Between Faux Wood Shutters Vs. Real Wood Shutters In Dallas
Can't pick between wood or Polywood shutters in Dallas? Seeing them in person is sure to help. Call the experts of Sunburst Shutters Dallas by dialing 214-301-5066 or fill out the form below to schedule a complimentary in-home appointment. An skilled member of our team will demonstrate our window treatments and let you see how they can upgrade your windows.