Dallas Window Treatment Ideas For Doors with Half Glass, Full Glass, And Custom Windows
An entryway featuring a glass window adds an open feel to your interior and brings in the benefits of sunlight. But what if the door gets a heavy dose of the sun's rays or lets strangers have a view into your Dallas residence? Roman shades, transitional shades, and plantation shutters all offer stylish coverage when you're trying to find Dallas window treatments for a door with half glass, full glass, or specialty window types.
Use Durable Shutters For Attention-Getting Dallas Window Treatments On Doors With Half Glass, Full Glass, And Round Windows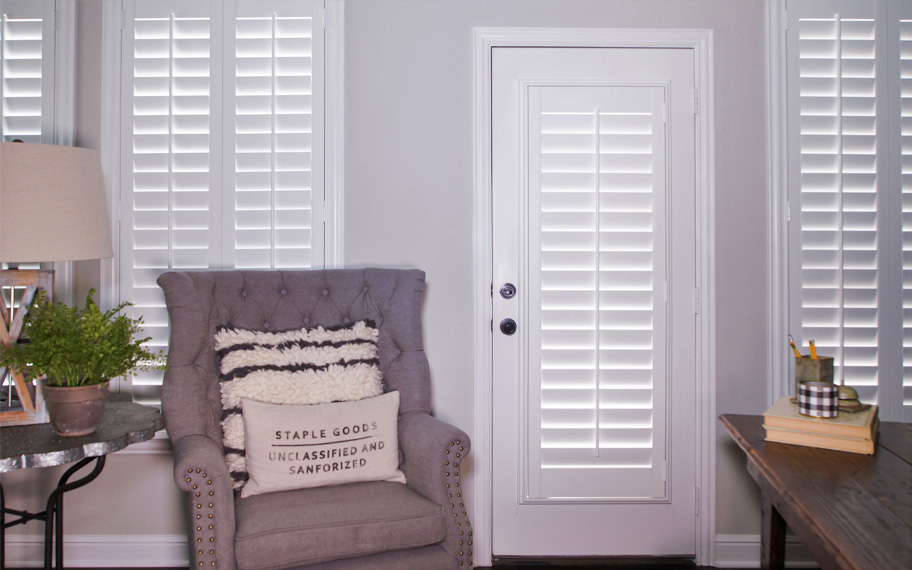 Your entryway is a conspicuous design element that visitors notice about your Dallas house, so your window covering should make a lasting impression. Plantation shutters look stunning on doors. This product lends a focal point to your doorway, and the movable louvers let you control the the amounts of privacy and light. Shutters are also preferred Dallas window treatments for doors with half glass, total glass, and round glass features because they can be made for windows of varying shapes and sizes. Made-to-order shutters will fit an [[arched or circular window's shape]67] when other products can't.
Composite shutters are the most durable option you can select for your windows. They stand up to bumps from little ones and pets rushing through the doorway, and grimy paw and hand prints clean up in a cinch. Polywood shutters resist warping and splitting due to cold air or humidity coming through your door. And they'll never sway or slap against the door like traditional metal blinds would. The bottom line is they look great for much longer than other options..
Use Roman Shades To Block Or Filter Light With Style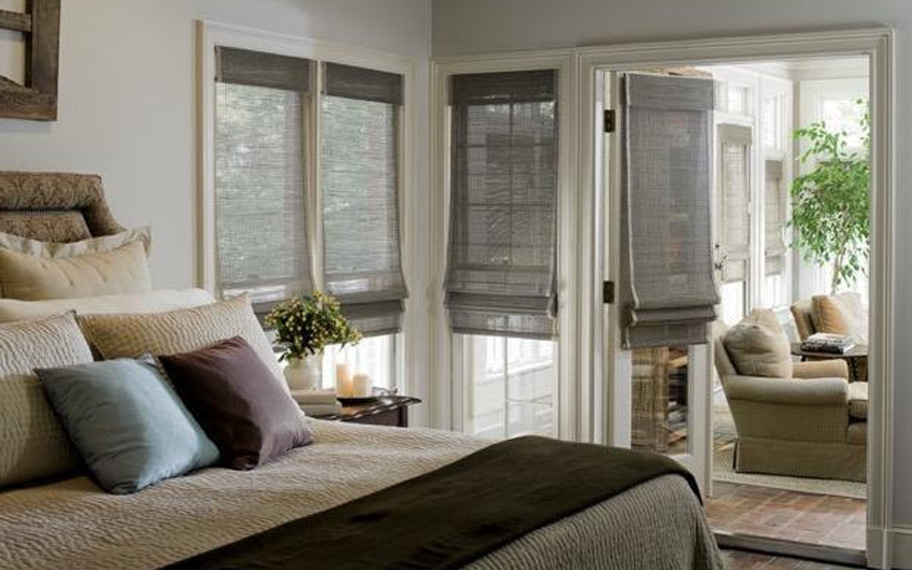 Doors constructed with glass inserts are attractive but may cause a problem if they let in the sun's glare. Fashionable Roman shades are fantastic Dallas window treatments for doors with half glass or whole glass because they are available in a range of transparency levels. If your door is positioned west or east, you can use an opaque shade to block direct sunlight. If you have a structural or natural element that will provide shade, a less opaque choice will allow your preferred level of light. You also have the option of using versatile top-down/bottom-up products for a sliver of light while still maintaining your privacy.
Roman shades offer the added benefit of coming in an array of patterns and color choices to coordinate with your Dallas property's architectural style and palette. Shades of varying patterns and colors dress up what is likely a plain door window. In the event your window has colored or beveled glass, pick a shade of uniform color so that a pattern doesn't clash.
Use Transitional Shades For The Ultimate in Light Management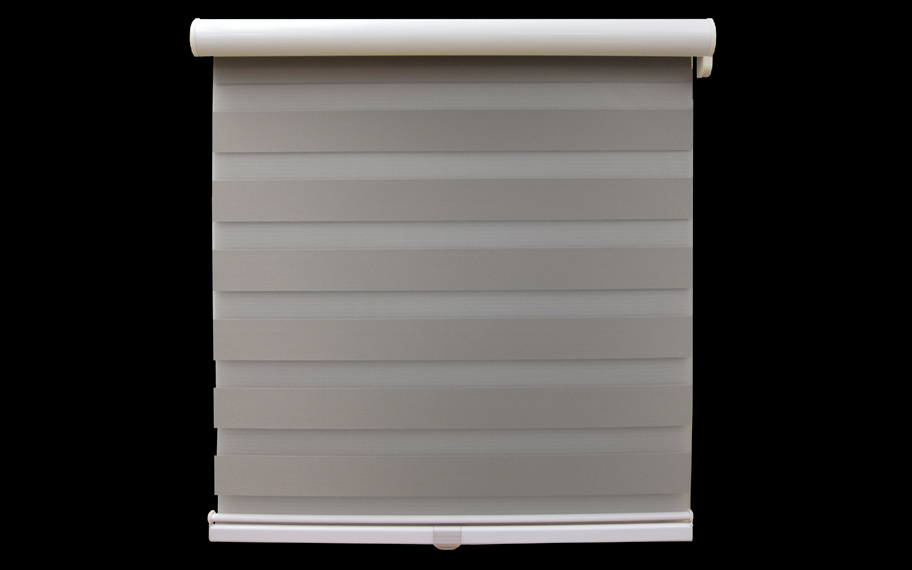 Zebra or transitional shades mix effective privacy with flexible light control. They offer a trim profile and stay close to the door. These products are a twist on roller shades and they utilize an uninterrupted loop of fabric with solid and sheer segments in alternating stripes. The orientation of the front and back panels can be adjusted so you have the ability to see through the transparent material and welcome in natural light or line up the non-transparent lengths over the transparent ones to impede light and any view from the exterior.
Transitional shades can be purchased in a wide selection of materials, patterns, and colors. You also have a choice in how to move your zebra shades. When affixing to a door, you most likely want cordless shades since cords may get ensnared or entangled in the hinges. For the best in modern function, you may use a motorized shade that adjusts with the pressing of a remote when you want more or less outdoor light and privacy.
Enhance Your Door With Window Treatments From Sunburst Shutters Dallas
At Sunburst Shutters Dallas, we supply only quality crafted window treatments for your doors with glass panes and every other window in your Dallas home. Give us an idea on what you have in mind, and we'll help you explore attractive and functional options for any situation. To start with a complimentary on-site appointment, reach out at 214-301-5066 or complete the form on this page.