Smart Guest House Design Ideas For Dallas
Everyone wants their friends and family to feel comfortable if they come to visit. Guests relish having a space to clean up and rejuvenate between activities. A comfy guest house with the right paint colors, furnishings and window treatments will help quite a bit in making your family and friends feel relaxed.
There are numerous options in terms of designing your guest house, making the job a little overwhelming. While that might be true, implementing the perfect space can be simple and fun! Review these smart guest house design ideas in Dallas to ensure your guests are residing in comfort and style.
Accommodate The Needs Of Your Guests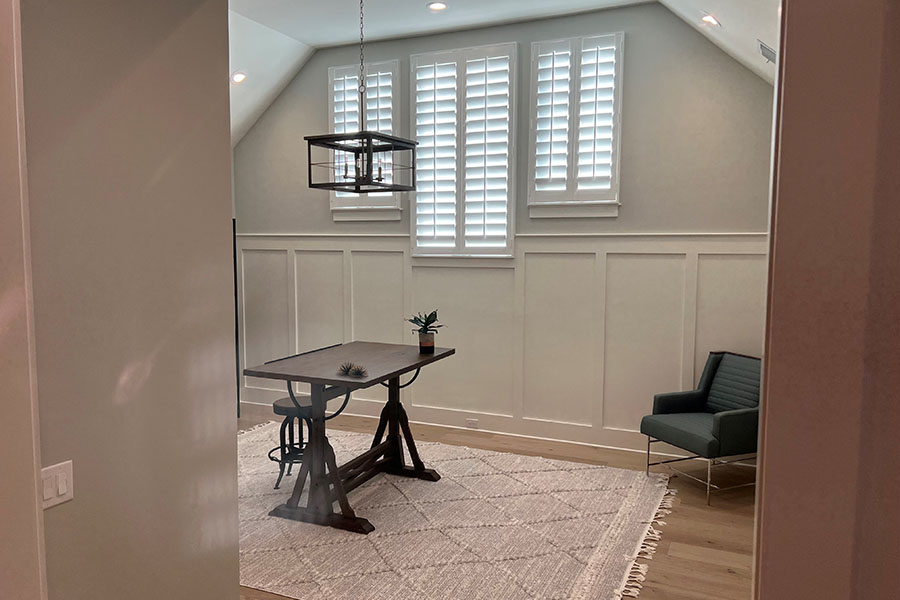 Your guest house ideas in Dallas must begin with the fundamentals. Even on one-day trips, having their own bathroom goes a long way toward helping your company feel content. A comfy place to sleep and sit are a must too. You could also integrate a suitable dresser or luggage rack visitors can use to put down their bags and enjoy quick access to their toiletries and clothing.
Windows that bring in a lot of external light make the space feel like home - specifically when covered with stunning window treatments!
Upgrade Your Guest House With Color And Comfort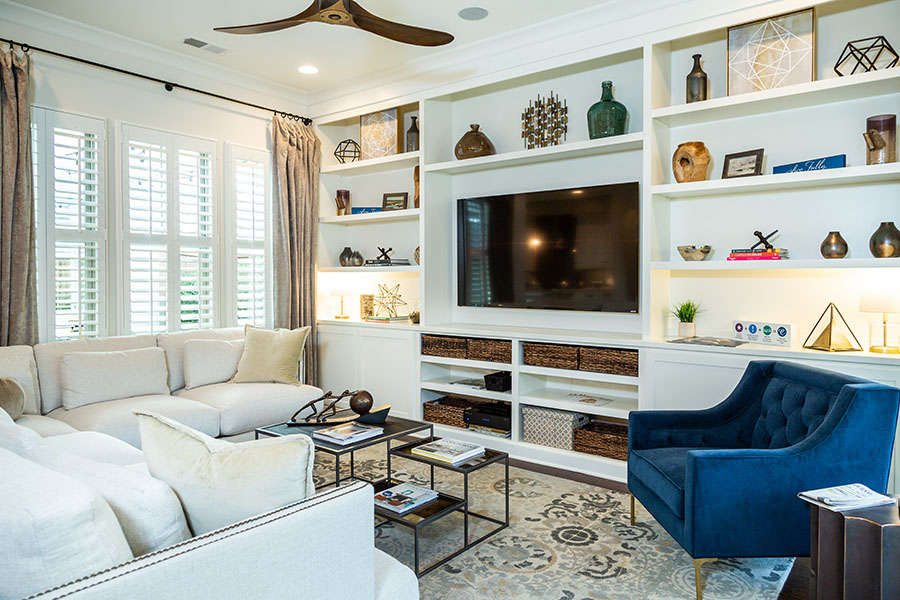 Take their breath away when they open the door to your Dallas guest house with a lovely, inviting space. A lighter color palette to reflect the sunshine creates a serene setting. Bursts of color through pillows and decor add character. Rugs are a perfect way to add comfort to your floors while offering more opportunities to blend in texture and color.
But don't limit yourself to the primary living space! Fluffy oversized towels or robes offer luxurious appeal to the bathroom. Your visitors will enjoy the warmth of a soft towel after a soothing shower or bath.
A Nice Place To Sleep Is A Priority for Your Dallas Guest House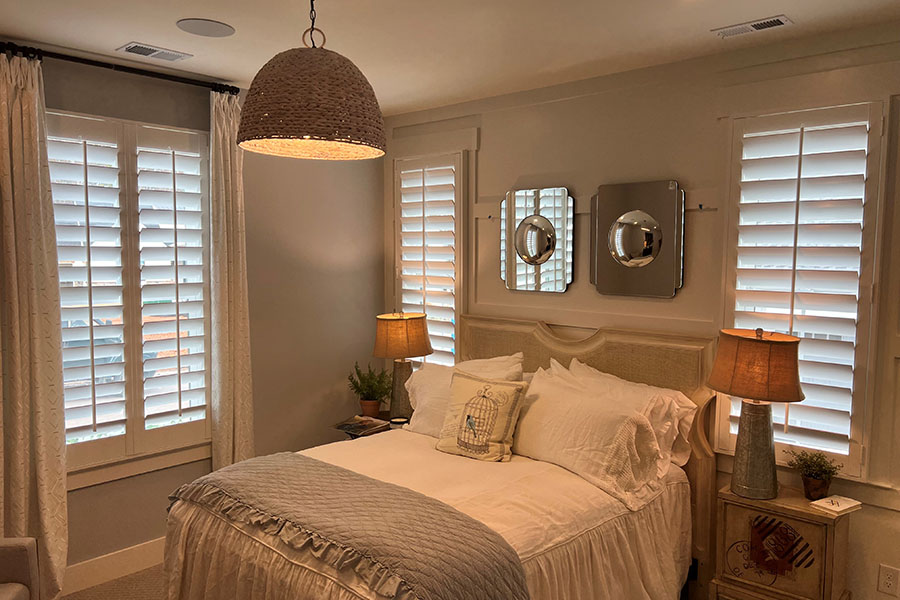 When thinking about your guest house design ideas in Dallas, the bed ought to be a top priority. A glorious night of rest will help your company feel as if they're staying in luxury. Utilize throw pillows and comfortable bed linens to promote an unrivaled sleeping arrangement. Sheets with a higher thread count will make your guest house seem like it's in a five-star hotel.
Nightstands are essential - specifically if they have an electrical outlet for simple phone charging! Light-restricting window treatments such as louvered shutters give guests a chance to easily sleep in or take an afternoon snooze.
Complete Your Space with Interior Shutters
The ideal way to bring your Dallas guest house ideas together is by adding interior shutters. Not only do they look tremendous, they will also allow your guests to obstruct exterior light for better sleep, keep a steady temperature, and even limit unwanted noise.
Polywood® shutters provide the best control of light, sound, and temperature, making an ideal space for all visitors. The movable louvers are attractive and great at angling sunshine. Polywood's construction is energy efficient and tough, holding up well to active youngsters and even four-legged guests!
Explore Top Window Treatments for Your Comfy Guest House in Dallas!
Find the best window treatments for your cozy guest house by speaking to the specialists at Sunburst Shutters Dallas. Your company will live like royalty with total light management, a restful environment, and timeless style. All you have to do is contact us at 214-301-5066 or submit the form below.