What Are Your Cordless Window Treatment Options In Dallas?
Window treatments without cords present another level of function and appeal. They have a cleaner look without those twisted pull strings and they're a breeze to open and close. These popular products are smart for families with small kids because there are no cords for the kids to get caught in. The only question is, which cordless window treatment option in Dallas do you want? Cordless roller shades, plantation shutters, and motorized shades all offer you the advantages of cordless window treatments.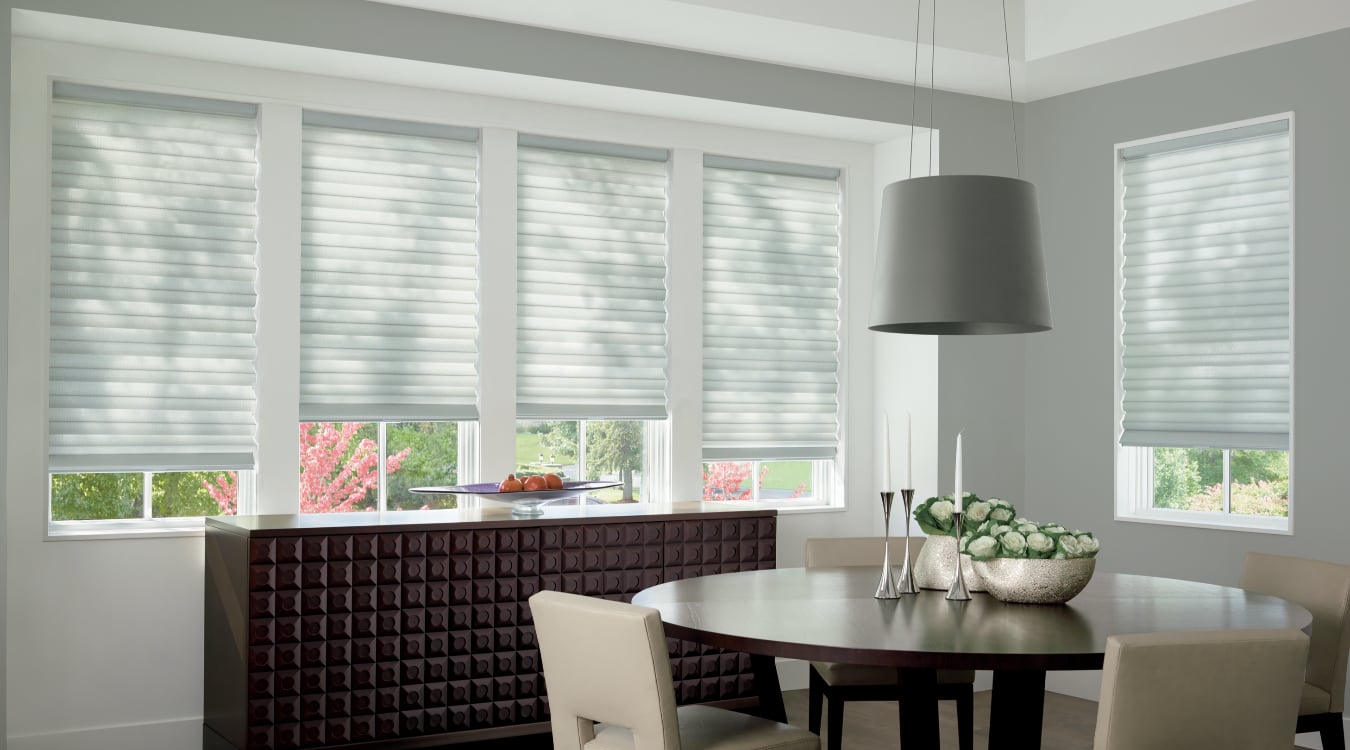 Cordless Roller Shades Offer The Same Benefits Minus The Hassle
Roller shades are a top choice for Dallas homes because they come in various colors, materials, and transparency levels to create the eye-catching appearance you desire.Commonly, you operate roller shades with a beaded chain or string to open and close. Regrettably, that string can detract from the sleek styling of your shades, get tangled, or constantly brush against the glass if outside air is moving through.
Cordless roller shades give you the same advantages without the inconvenience of pull strings. Instead, they have a pull bar along the base of the roller shade that you grasp to open or close. This prevents tangled and swinging cords and produces the sleek appeal you want from roller shades. In place of a messy string, you see only the distinct design of your room-enhancing roller shades.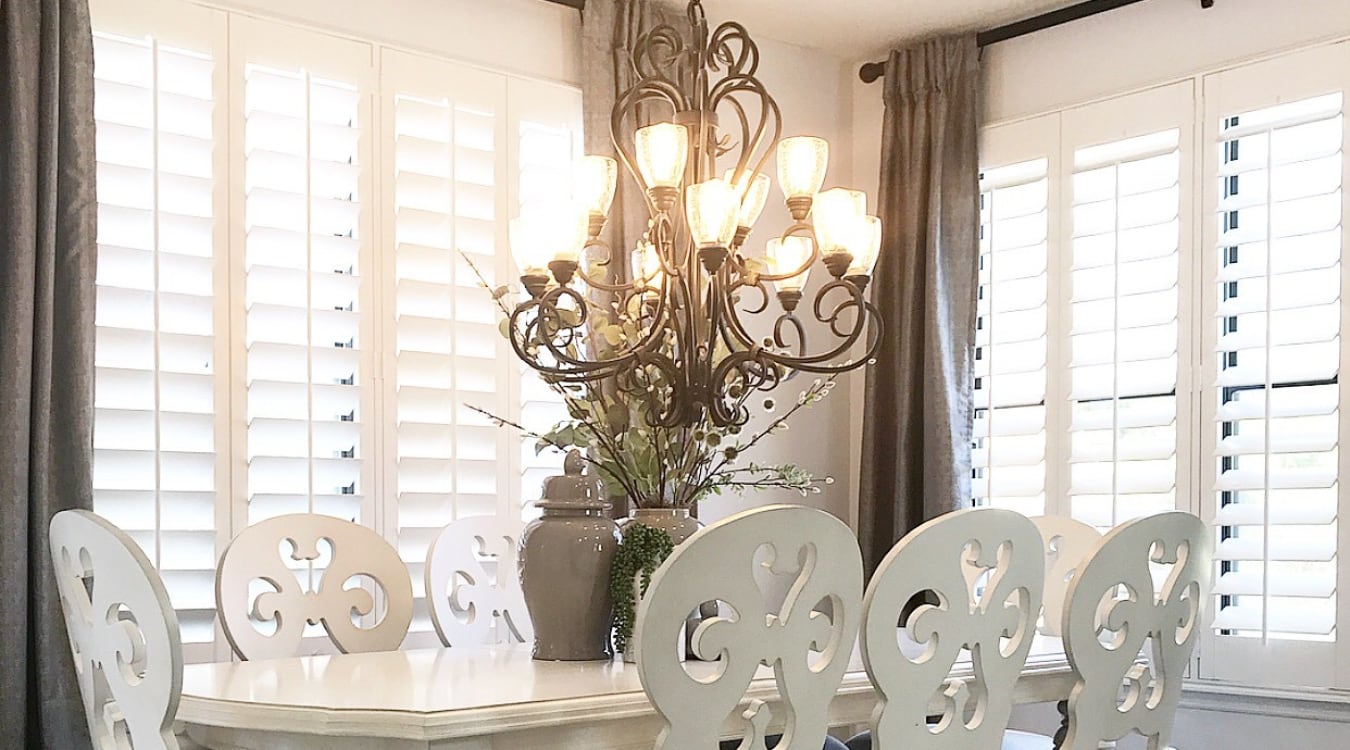 Plantation Shutters Present An Alternative To Traditional Blinds And Shades
A smart method of going cordless is to avoid blinds and window shades all together and install plantation shutters as an alternative. These solid coverings function very differently from other window treatments. Shutters have wood panels or faux wood that connect to your window frame and smoothly swing open on hinges if you're looking to flood the room with sunlight. You can also angle the slats on the shutter panels to control where the light goes.
Many shutters have a tilt rod that you use to operate the louvers. If you don't have a tilt rod, you can manually guide the slats to move them. Both types are sought-after cordless window treatment options in Dallas as they feature clean lines that accentuate the decor of every interior. Advanced Polywood® shutters are even more resilient. You can most assuredly install them in a humid kitchen or in windows that get a wealth of direct sunlight, and they will survive the challenging environment and UV rays.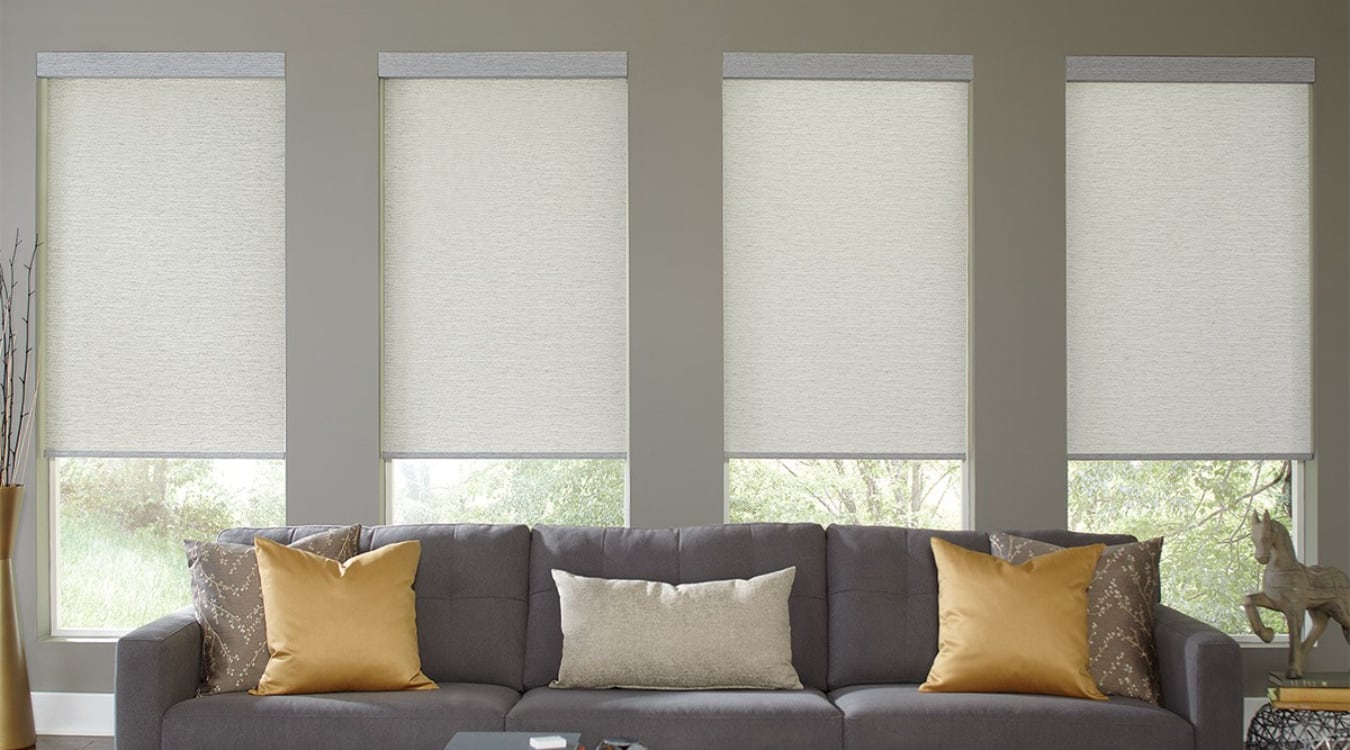 Motorized Shades Increase Your Cordless Window Treatment Options In Dallas
Coverings with cords can be frustrating. You need to exert just the right amount of force to raise or lower them to the proper position. On the other hand, you can stop the annoyance with motorized window shades. They function with a motor that is run by a cell phone app or wireless remote. You have the ability to adjust your window treatment without pulling strings and without leaving your seat. You even have the option to set smart automated window treatments to open and close at specific times of day to block the sun's rays in the afternoon or add privacy in the evening.
A majority of roller shades feature automated versions, providing you a wealth of cordless window treatment options in Dallas. You can put motorized cellular shades in a specific spot to improve efficiency or eye-catching motorized Roman shades in a traditional dining area. You even have the option to adjust the light level in your home office without getting up with automated zebra shades.
Explore Your Cordless Window Treatment Options At Sunburst Shutters Dallas
If you're tired of swinging blind cords, talk to Sunburst Shutters Dallas. We provide a great selection of cordless window treatment options to meet all of your needs. Select the right products for you by dialing 214-301-5066 or submit the form on this page to arrange a complimentary on-site appointment.